Would you like to find out where to hire the best blockchain developers in 2022?
Fortunately, you have come to the right place.
According to YourTechDiet, in the next five years, the Blockchain industry will be worth $20 billion.
In 2020, the Blockchain technology market size is expected to reach $3.67 billion globally.
According to Markets and Markets, the Blockchain Industry was valued at $4.9 billion in 2021 and projected to reach $67.4 billion by 2026, at a high Compound Annual Growth Rate of 68.4%.
Blockchain technology has taken the business world by storm, and it's growing every day.
Blockchain startups and companies are popping up all over the place, so if you own one or are planning to start one, it's time to hire some of the best and affordable Blockchain developers to help build your "Smart Contracts", or "Decentralised Applications".
The Blockchain field is still a niche skill among developers, so it's critical to know where to find the most qualified Blockchain programmers.
What is Blockchain?
According to Investopedia, "Blockchain is a distributed database or ledger that is shared among the nodes of a computer network".
Blockchain began in 2008, as a way to power the Bitcoin, which appeared a year later in 2009.
A "Block" is a means of storing data permanently, like a page in a ledger.
Once created, a Block cannot be changed or deleted.
It's maintained by an online community called "miners," and when it's linked with other blocks, you get a "Blockchain".
Blockchain technology is rapidly being adopted by businesses and organizations as a reliable means of securing sensitive data.
Blockchain miners earn Bitcoin for their efforts.
Anyone can become a miner, provided they have access to the right tools and the time to dedicate to the process.
A "Blockchain Developer" is someone who has the technical skills to implement and create applications on the blockchain, also known as dApps.
Another familiar term would be "Smart Contracts", which are "programs stored on a blockchain that run when predetermined conditions are met" (IBM, 2022).
According to Educative, the technical skills possessed by a Blockchain Developer are typically the following:
Coding skills of a Blockchain Developer in 2022
Solidity
C++
Java
Python
Golang
Javascript
C#
As such when hiring a Blockchain Developer, you probably need to ask on the aforementioned technical skillsets during the interview.
Now then, where are some places or websites you can hire developers who possess these technical skills or coding languages?
In no particular order, below are 11 top websites in the world to hire Blockchain Developers in 2022.
Top 11 websites to hire Blockchain Developers in 2022
1. 9cv9
3. Toptal
4. X-Team
7. Guru
8. Upwork
10. We Work Remotely
11. Hired
Of course, we have to do a shameless plug of an advertisement here.
But hear us out first on why we list 9cv9 as one of the top places to hire the top Blockchain Developers.
9cv9 has over the years developed a stellar reputation for finding and hiring the best tech developers for companies.
This includes hiring Blockchain Developers as well.
Some of their successful case studies include hiring Blockchain developers for top Blockchain Startups in Asia, such as:
Morpheus Labs
Defy Labs
HydraX
9cv9 has been so successful in their craft that Enterprise Singapore, a statutory board under the Ministry of Trade and Industry of the Government of Singapore listed them as part of the "Global Tech Talent Alliance (GTTA)" Program
An honour not shared by many tech hiring companies obviously.
Their Tech Offshoring Program is specially designed to help Blockchain companies and startups hire some of the best Blockchain Developers faster, quicker and more reliably.
Try it today to boost your Blockchain hiring endeavours.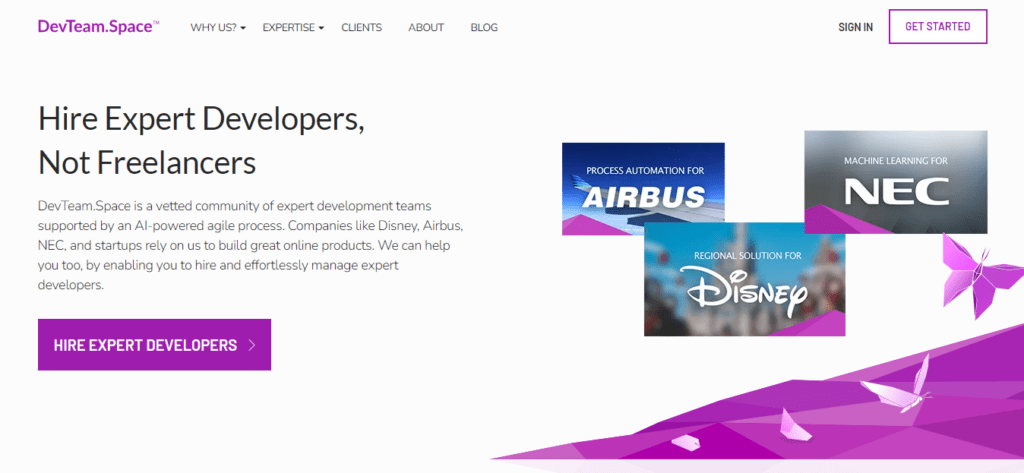 DevTeam.Space is a community of expert blockchain developers powered by AI.
According to their website, "Companies like Disney, Airbus, NEC, and startups rely on them to build great online products."
Their expertise covers all key technologies.
The blockchain programmers at DevTeam.Space has experience in every phase of blockchain development, e.g., planning, development, review, etc.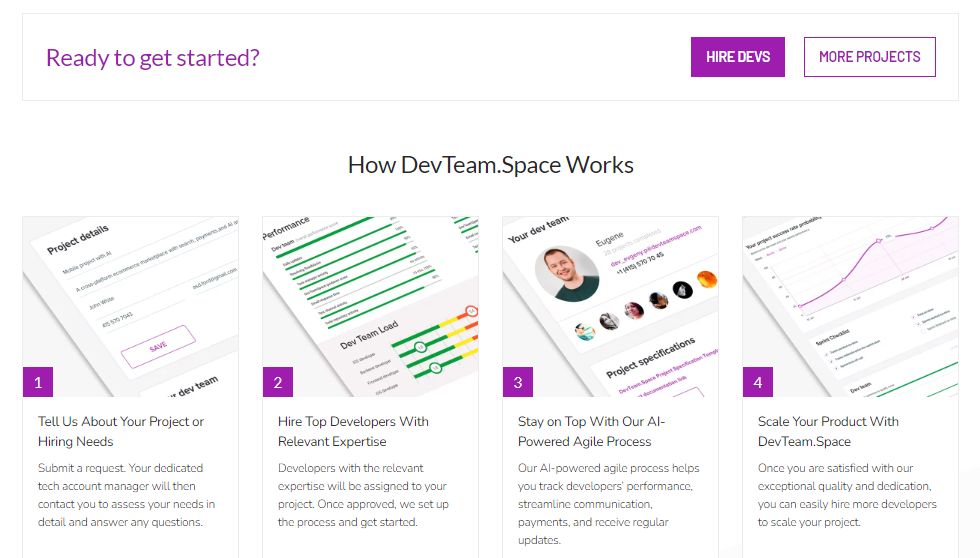 Recruiting some Blockchain Developers at this company is simple and efficient, which saves time.
DevTeam.Space has a proven track record of blockchain development, which is evidence of its consistency and the quality of its programmers.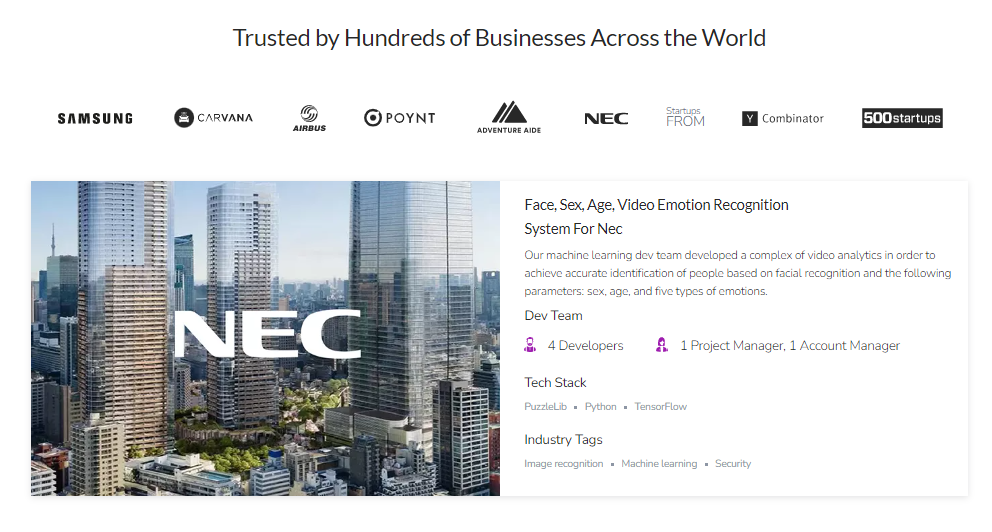 Here are some examples as listed by them:
1. DevTeam.Space programmers have created an algorithmic trading solution for cryptocurrencies from scratch.
2. DDKoin, one of the largest blockchain networks in Asia, was developed by its blockchain programmers. DevTeam.Space audited the code as well.
3. Medicoin, a blockchain-based web application for the healthcare sector, was developed by DevTeam.Space.
The application manages prescription data, as well as healthcare-related information.
4. DevTeam.Space has built ModulTrade, a blockchain-based platform that connects small businesses to global markets.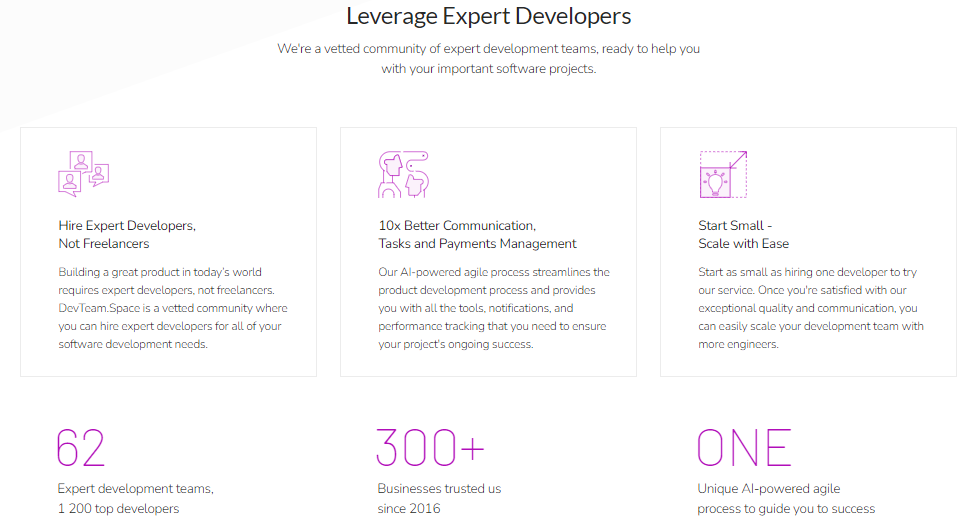 DevTeam.Space offers quality, speed, and consistency.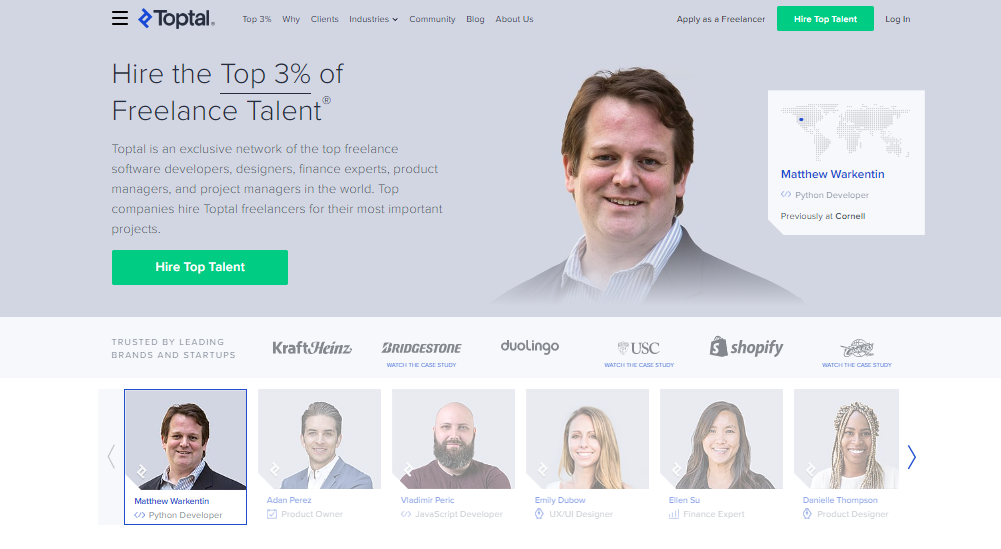 You can hire a blockchain developer from Toptal, a global remote freelancing platform.
In its early stages, its founders focused on technology talent, but it has since diversified.
Technology remains its priority, however.
Toptal needs to know the details of your project.
It will connect you with blockchain programmers.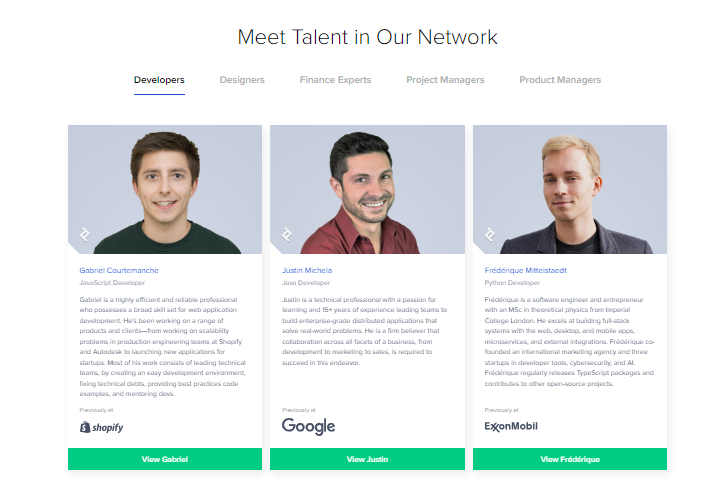 Thanks to Total's simple process, you can expedite your hiring.
But its greatest advantage is its quality and consistency.
Toptal has a rigorous screening process.
This community allows only the top 3% of developers to join due to its various tests.

Blockchain development projects are complex, and you need quality developers.
Thanks to Toptal's screening process, you might get some high-quality developers.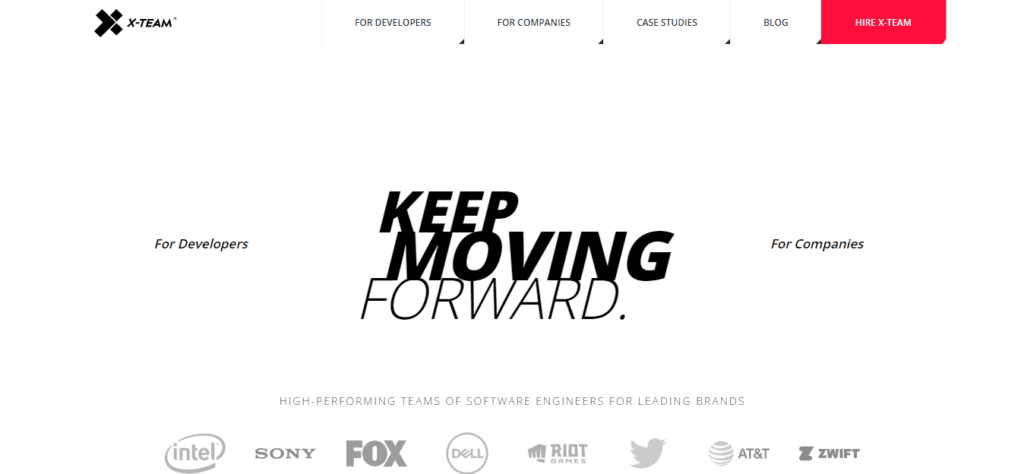 You can hire a blockchain developer at X-Team, a well-known technology company.
It is also possible to hire a development team.
Simply get in touch with them and let them know what you need.
X-Team has several advantages:
1. X-Team can provide you with a dedicated team.
2. The X-Team programmers will join your team full-time as you manage the project.
3. The contracting process at X-Team is simple, flexible, and transparent. The billing process is also transparent.
4. The X-Team encourages its team members to grow professionally through comprehensive policies and processes. The company invests in its team members' growth.
5. Additionally, you will be assigned a dedicated account manager who will ensure the project is on track.
If you hire blockchain developers from X-Team, you get quality, speed, and consistency.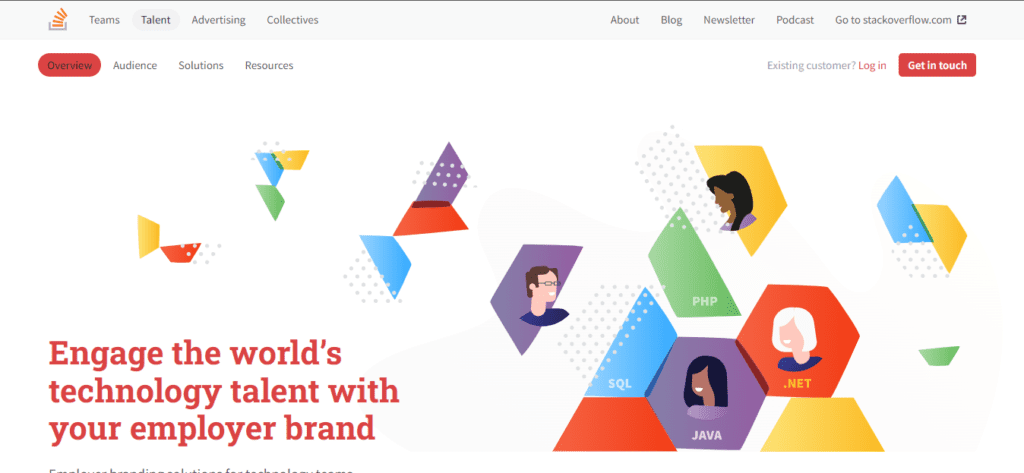 The Stack Overflow Talent site is part of the famous Q&A site for technology professionals, Stack Overflow.
You can find blockchain developers on Stack Overflow Talent, a job board.

Create a company profile and post a job.
Stack Overflow Talent uses AI-based processes to help suitable programmers find your job listing.
Developers in your area will also see your job posting.
Your job posting gets plenty of visibility on Stack Overflow, which attracts more than 50 million monthly visitors, most of which are tech developers and hence, contain Blockchain developers.
Your job posting might attract many blockchain programmers with relevant experience.
To hire the right developers, you need to interview, select, and hire them.
Candidate messages can be sent as well.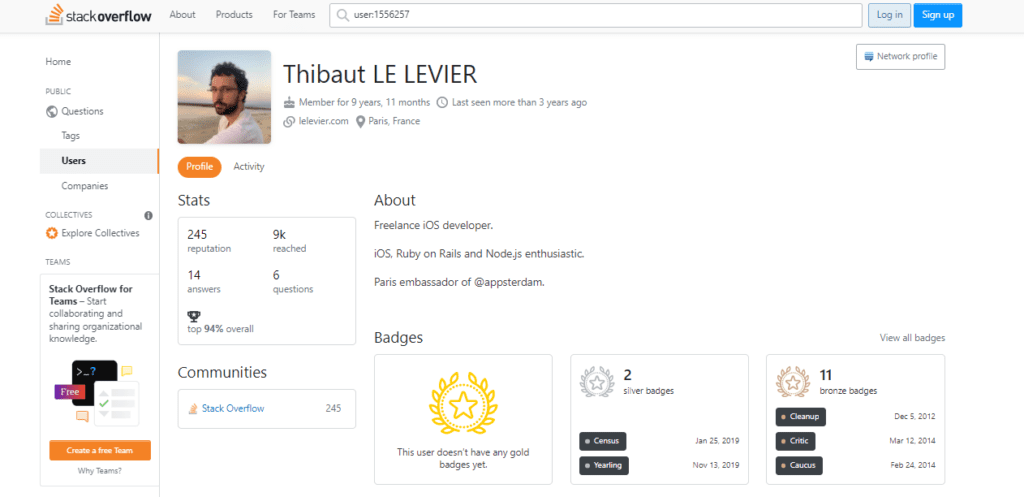 In Stack Overflow for Teams, you can choose an annual billing discount by clicking the toggle button at the top-right corner.
Stack Overflow Talent provided 3 plan packages: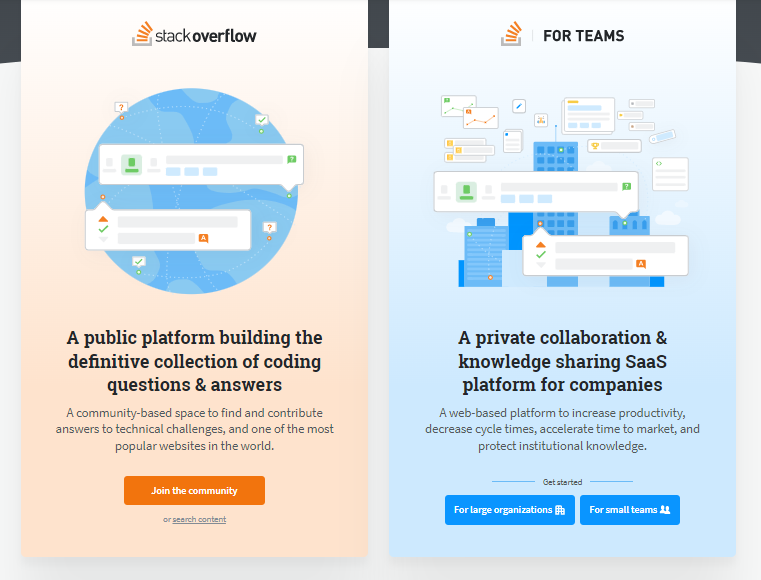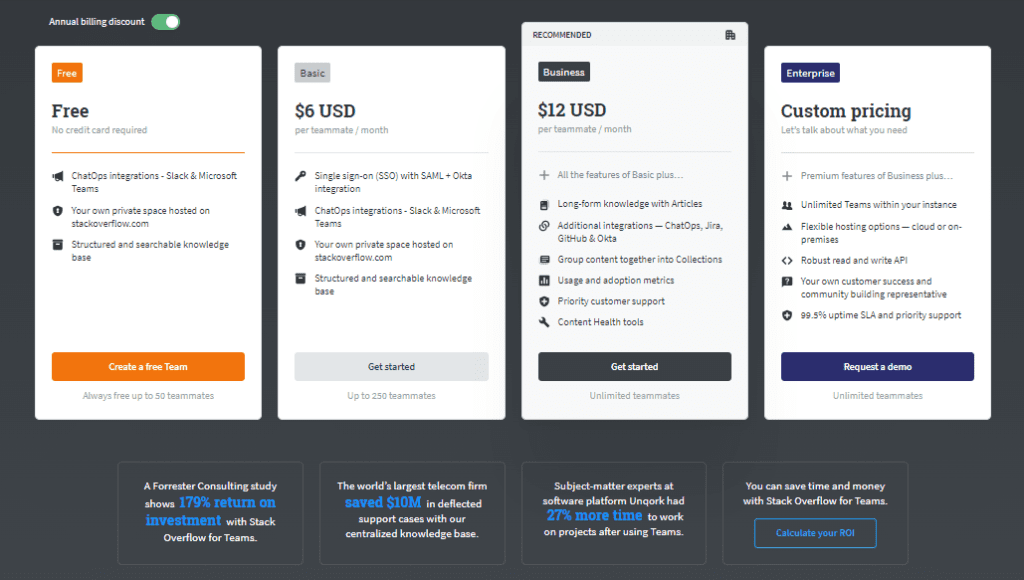 Also, you can use its "Candidate search" feature to find programmers who meet your requirements.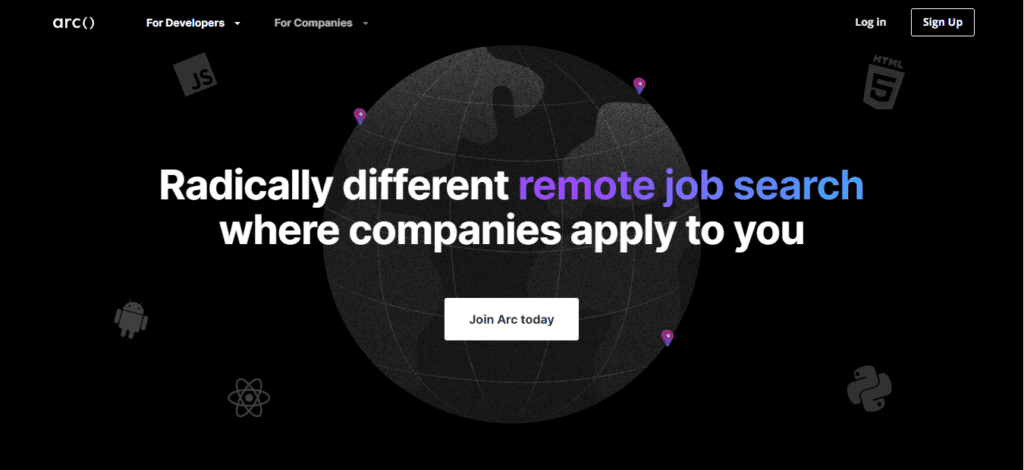 Earlier, Arc was known as CodementorX. Hire a blockchain developer at Arc.
How does Arc work?
1. It receives your project requirements.
2. Arc finds blockchain developers and screens them.
3. Shortlisted candidates are recommended to you for an interview. Arc can also recommend developers from its pool of vetted developers based on your requirements.
4. You choose the candidates.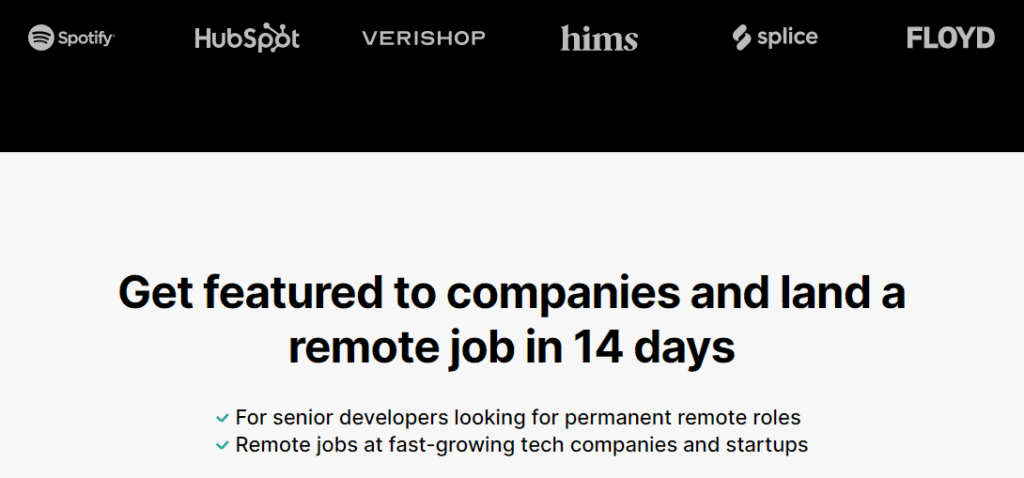 Arc manages payroll, benefits, and other compliance activities for all new hires. It simplifies the hiring process, providing a big advantage.
You can get high-quality developers with Arc because we screen candidates rigorously. You can hire full-time employees, contractors, and remote teams, and this flexibility is beneficial to you.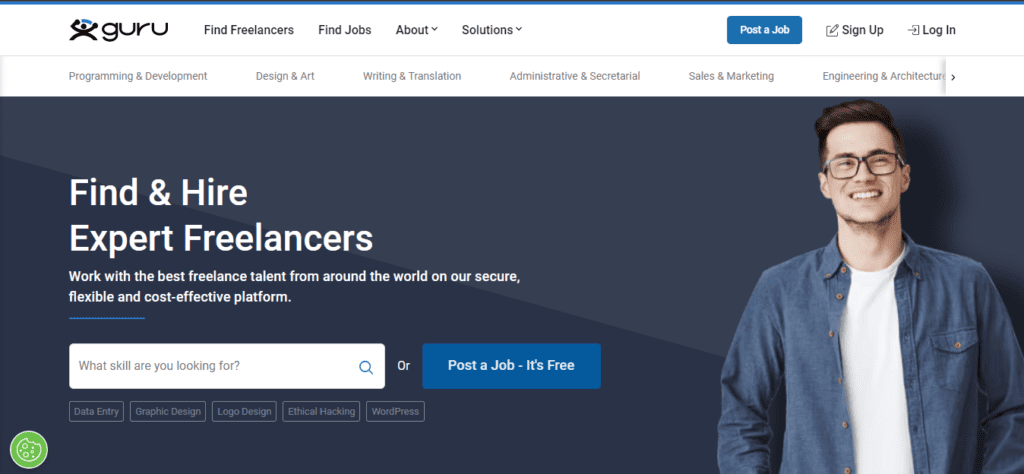 Guru is one of the most popular freelancer marketplaces online.
There are many software development jobs on this platform, even though it's not just for technology professionals.
Guru has a large database of blockchain programmers.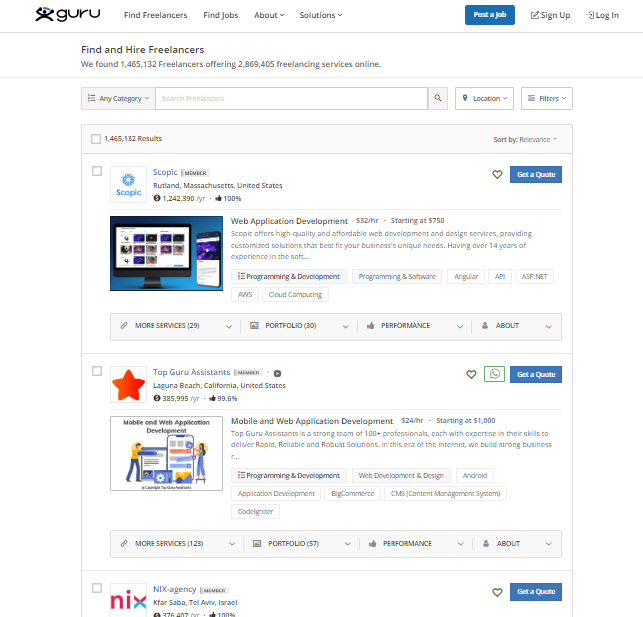 Create a company profile on Guru and post a job to hire blockchain developers.
Shortlist candidates and conduct interviews.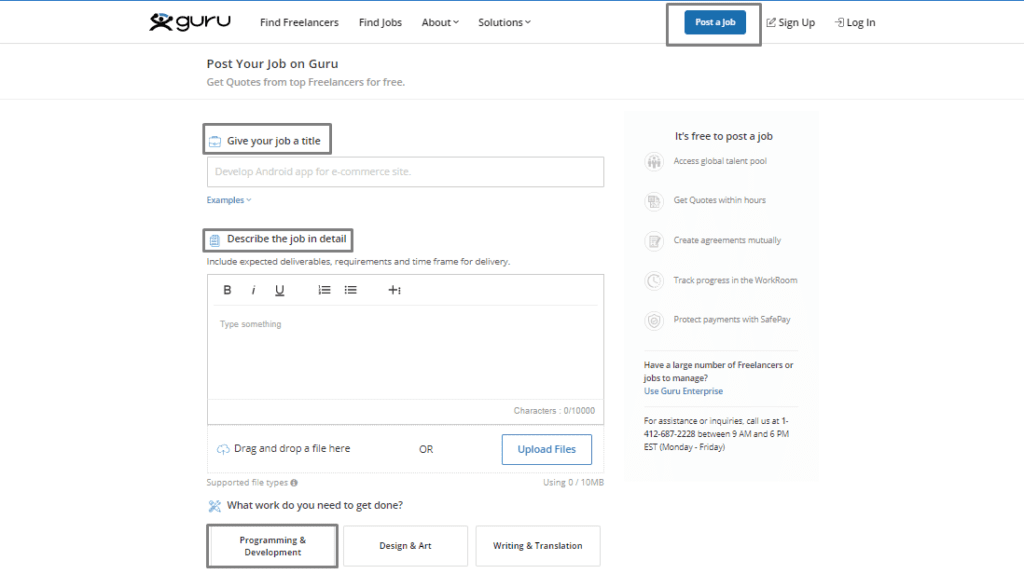 The simple contracting process Guru offers will help you hire the right candidate.
You can hire quality blockchain programmers based on your screening process.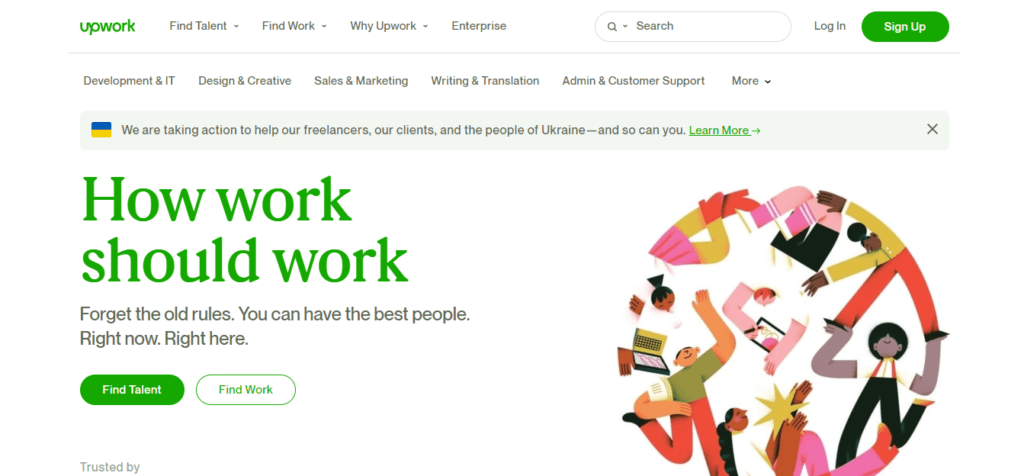 In addition to being one of the largest freelancer marketplaces, Upwork is also one of the most popular.
It's not confined to technology, but it certainly has a lot of registered technology freelancers.
Upwork is a great place to find cryptocurrency and blockchain developers.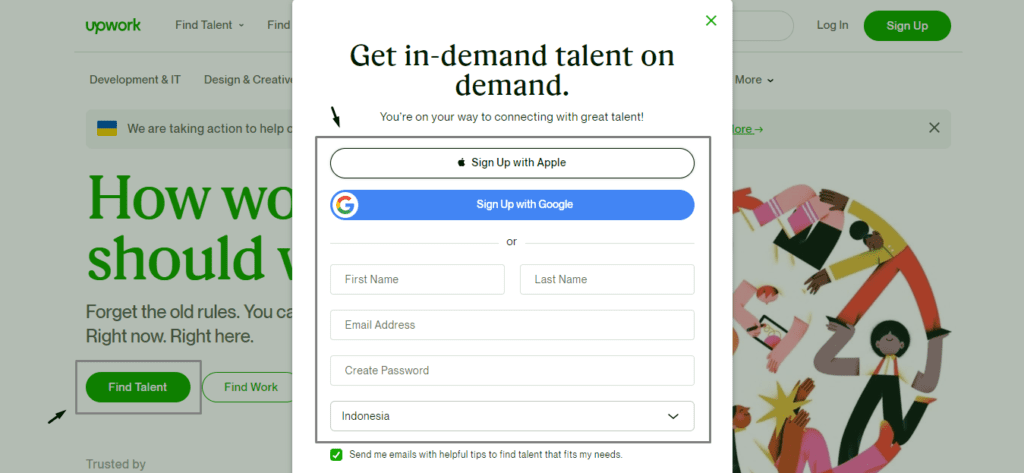 To post a job, you need to create a profile for your organization.
The large network of freelancers on Upwork becomes aware of your job posting.
After receiving their proposals, you will need to shortlist and interview candidates.
Upwork offers a transparent and easy hiring process.
Payments can also be made securely.
The combination of all of these simplifies the process of hiring a great deal.
You can find high-quality programmers with different levels of experience depending on how you screen candidates.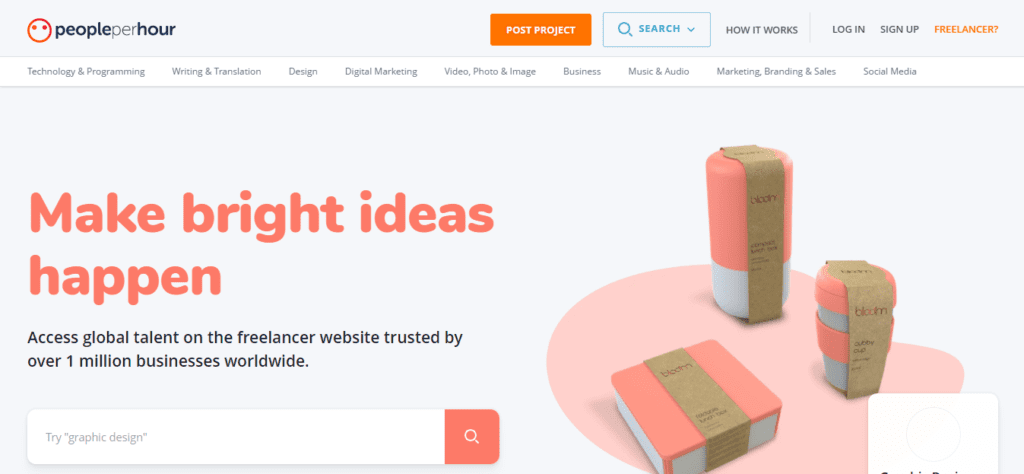 A popular freelancer marketplace is People Per Hour.
While it's not restricted to technology professionals, blockchain developers can be hired here.
You can post your job on this freelancer marketplace by creating a profile for your company.
After receiving proposals from freelancers, you must shortlist them and interview them.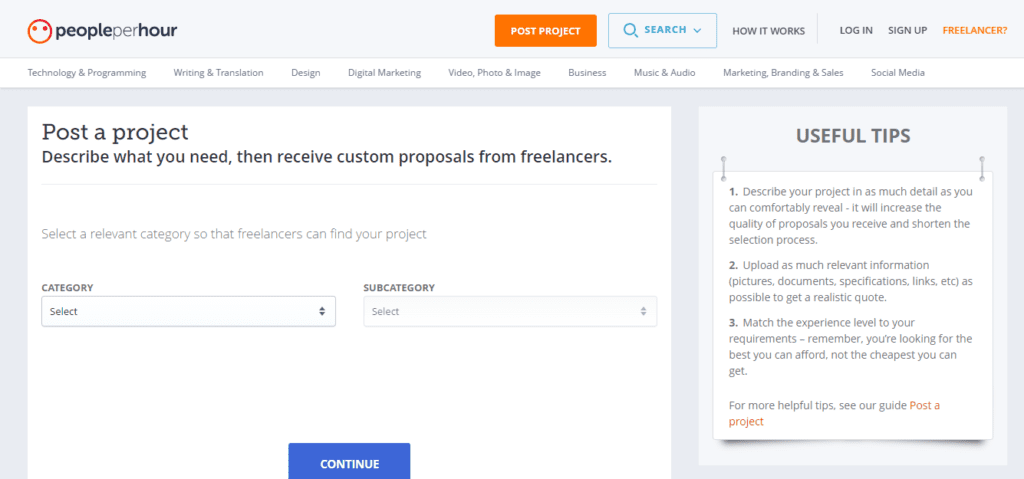 The following advantages are offered by People Per Hour:
1. The site has a large database of freelancers, so your job posting will be visible to many candidates.
2. Both experienced and mid-level blockchain programmers are available.
3. This platform allows you to find local blockchain developers.
Using this platform is easy, transparent, and secure.
The process can be completed quickly.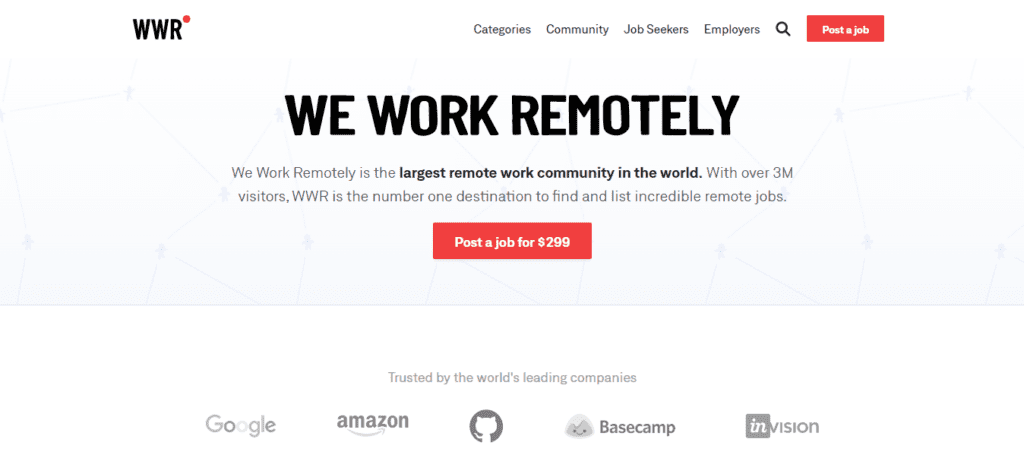 We Work Remotely is a popular website for finding remote workers.
Although this site is not exclusively for technology jobs, technology jobs occupy a prominent position on this site.
Here you can find blockchain developers for hire.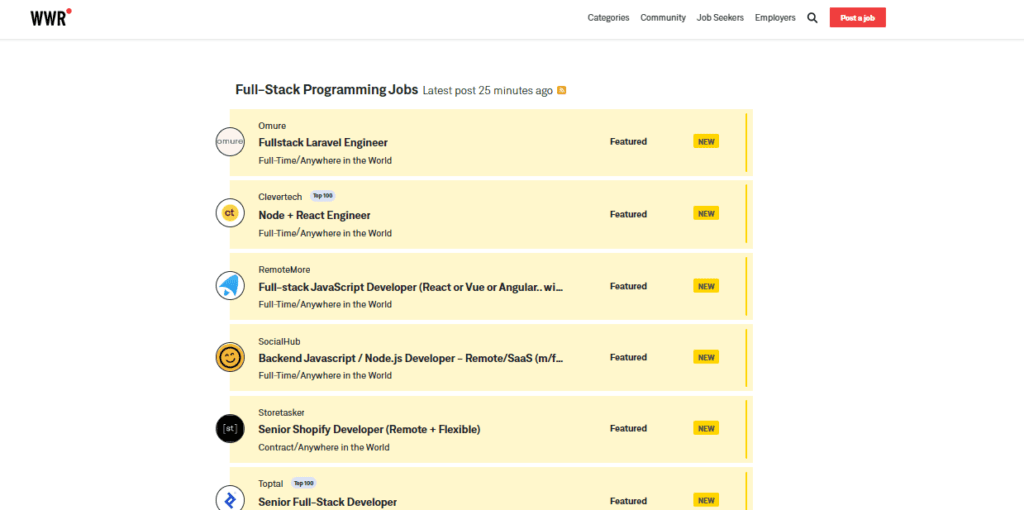 You will need to create a profile for your organization on this website and post your job.
Due to the fact that many blockchain programmers work remotely, they register on this popular platform.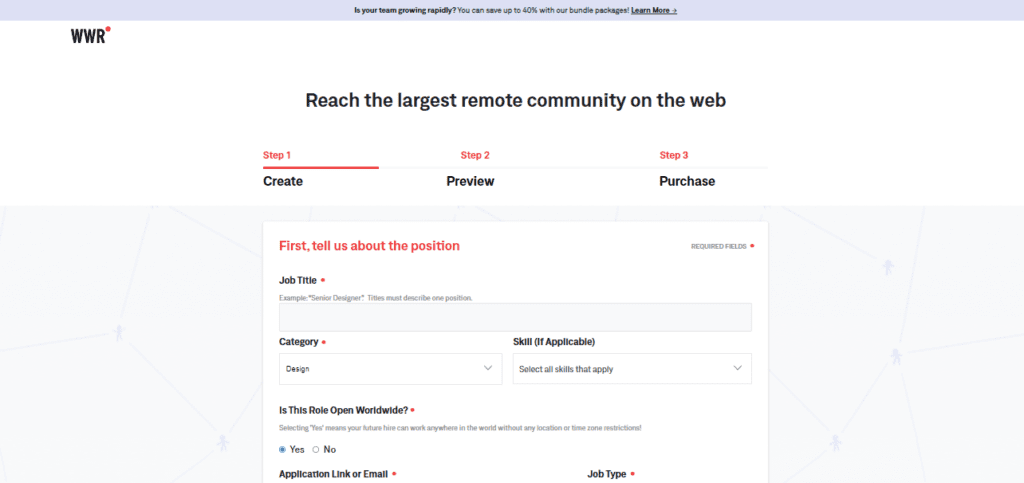 Many blockchain developers may see your job posting.
Shortlist and interview candidates.
What if you don't receive enough responses in a month?
If you would like your job posting to appear at the top again, you can pay a fee. You can find high-quality developers on this platform because it is so popular.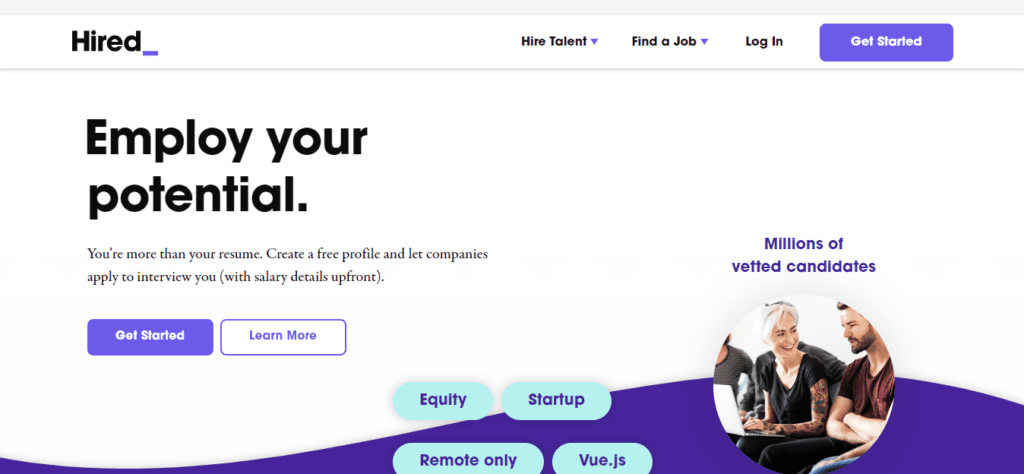 Among the most popular job, search sites are Hired.
The site can be used to find and hire Blockchain developers.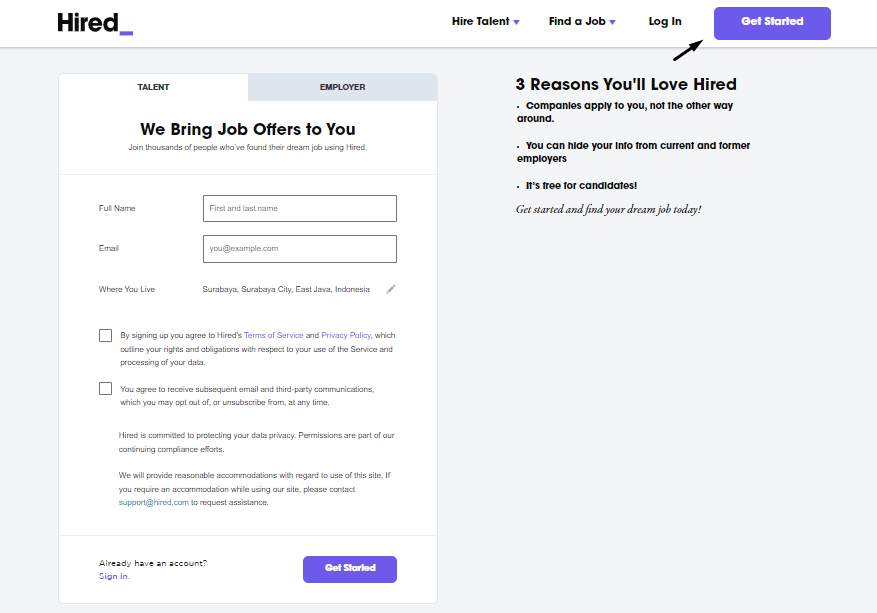 On Hired, job seekers create profiles, and employers must create profiles as well.
Then, you can find candidates, interview them and employ suitable programmers.
Moreover, hiring has many advantages, such as:
1. With its powerful algorithms, you can maintain fairness in the hiring process.
2. You can shortlist suitable candidates with Hired's search function.
3. 14 cities are supported globally. In case you live in one of them, you will be able to find local developers.
4. Lastly, remote professionals are also supported by Hired.
The algorithms of Hired can help you find candidates who have relevant experience.
Salary of Blockchain Developers by country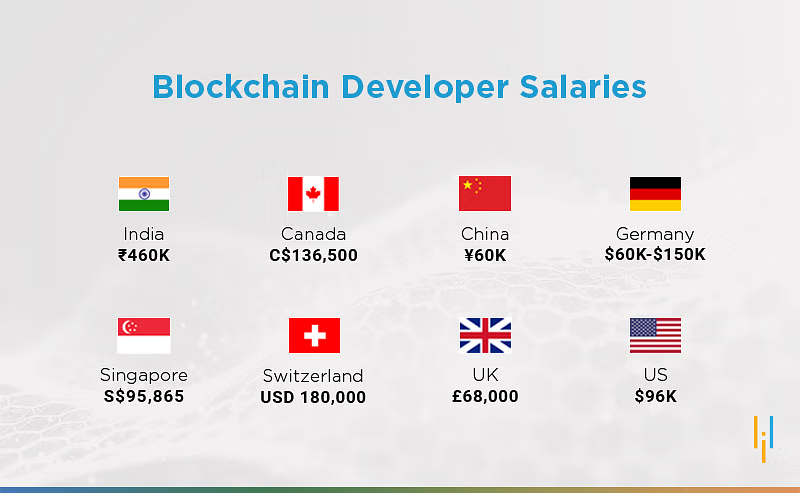 World-wide salaries for blockchain developers are soaring as demand for Blockchain engineers soars.
CNBC reports that Blockchain developers can earn a salary that is comparable to Artificial Intelligence (AI) developers, and that's a lot of money.
Therefore, here are some Blockchain developer salaries around the world. The exact geographical location, company size, spikes in demand, and other factors can affect these numbers.
1. The average annual salary of a Blockchain developer in India is over ₹460K (USD 5,778)
2. The average annual salary of a Blockchain developer in the US is over $96K (USD 96,000)
3. The average annual salary of a Blockchain developer in the UK is over £68,000 (USD 79,000)
4. The average annual salary of a Blockchain developer in Singapore is around S$95,865 (USD 69,000)
5. The average annual salary of a Blockchain developer in Canada is $95,000 CAD (USD 73,000)
6. The average annual salary of a Blockchain developer in Germany ranges from $60K to $150K (USD 60,000 to USD 150,000)
7. The average annual salary of a Blockchain developer in Switzerland is USD 180,000 (USD 180,000)
8. The average monthly salary of a Blockchain developer in China ranges from Standard ¥45k to ¥60k, according to the Blockchain Council. (USD 78,000 to USD 103,000)
People also see:
The 4 Best High-Paying Tech Jobs in Singapore in 2022
Remote Jobs. What are they and how to apply for them?
Creating a Django Web Application with a PostgreSQL Database on Windows
A final thought on where to hire Blockchain developers
Ultimately, Blockchain technology is the hottest topic these days, but it is still fairly new, and there are not too many experts.
However, it is crucial to know what your project requires and what kind of people it can handle.
We hope this guide has prepared you well significantly to find the best Blockchain developers for your project.
We finally have reviewed 11 websites in this guide that can help you hire a Blockchain developer.
Accordingly, one of them may be a good match for your project.
Is it too difficult for you to proceed on those websites?
Pro-tip: Contact 9cv9 to help kickstart your hiring of Blockchain Developers today.
Was this post helpful?
Let us know if you liked the post. That's the only way we can improve.