COVID-19 has transformed the way we live, work, and communicate for the foreseeable future, compelling businesses to accept remote working as the new normal.
According to Ladders, 25% of all professional jobs in the US and Canada will be remote by end of 2022. This is a big jump from 4% of all high paying jobs before 2019.
Given proliferation of remote jobs in the past few years, the trend of hiring remote workers has showed no indications of slowing down.
But, what is a remote job?
And, how do we apply for them?
Or, how can we find a remote job?
Remote jobs are like any other typical jobs, ranging from simple chores to highly specialised professions with excellent perks and benefits, and also flexible hours.
With the noteworthy aspect (of a remote job) being the ability to work from anywhere.
You are no longer constrained by the requirements of reporting to a physical office or work environment
Thus, if you are ready to explore the virtual workplace setting and work from anywhere around the globe, this article is perfect for you.
3. Five Easy steps to Apply and Get Hired for a Remote Job
4. 9cv9 – Best website for finding remote jobs or recruiting remote employees
1. What is a remote job?
A remote job does not need you to be present in an office or physical location.
Such jobs usually involve some form of communication and work over the Internet.
As such, such jobs usually will entail software development, creative graphic designing, strategy formulating and digital marketing type of roles.
Remote work or "Telework" may be done from home or anywhere that has a Wi-Fi or an Internet connection.
People in remote roles generally perform the majority of their activities and projects on a computer, laptop, their iPad, or even on their mobile phone.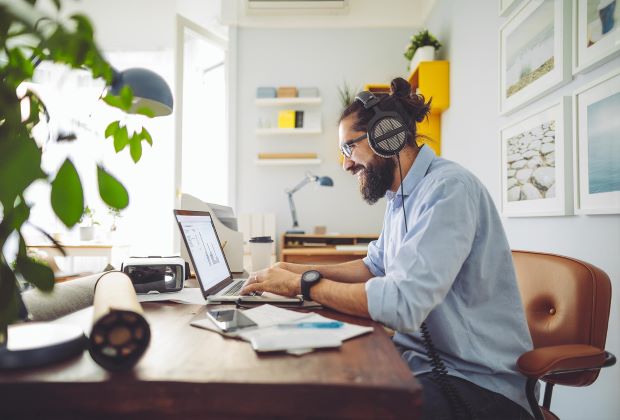 They can also connect with their supervisors and team members through phone calls, video conferences, and chat messaging platforms. 
Working a remote work consists of performing the same obligations as a physical workplace employment.
But your responsibilities might include being autonomous, managing your time effectively, and staying on target and fulfilling your key performance indicators without direct supervision.
2. Pros of working remotely 
What are some pros or benefits of working remotely?
2.1 Improved work-life balance
Remote employees do not have to spend hours every day stuck in traffic, allowing them to spend more time with their families or take up a hobby.
According to Business Insider, by working remotely, employees can save an average of 70 minutes per day.
That is nearly 5% of your daily living time saved.
With these much time saved, employees can use it for other personal activities, i.e., spending more time with their loved ones, reading a book, etc.
Employees who get enough rest and leisure time each day (from the saved time) focus better on their job, which leads to improved productivity and efficiency.
Hence, obtaining a better work-life balance.
2.2 Increase in work productivity
It should come as no surprise that those who work remotely are more productive in their work.
According to McKinsey, "More than 20 percent of the workforce could work remotely three to five days a week as effectively as they could if working from an office".
Some possible reasons for this increase in productivity, are no direct one-on-one distractions, work stress, peer pressure, or other factors that make it difficult for individuals to focus on their work.
According to an Airtasker survey, which is based on the habits of 1,004 employees, remote employees dedicate more time to work assignments and breaks throughout the workday.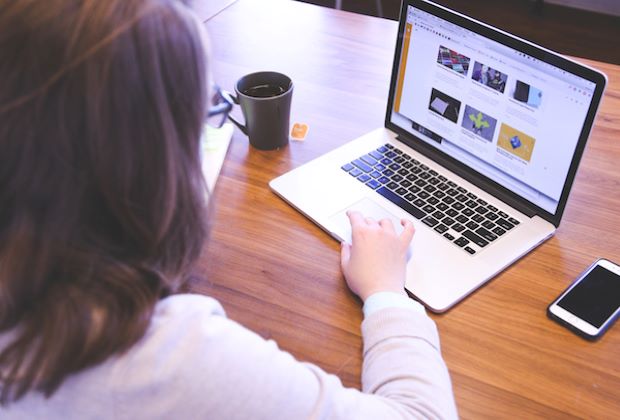 A two-year research done in collaboration with C-Trip by Stanford professor Nicholas Bloom backs up Airtasker's findings, demonstrating that remote workers have had a productivity gain compared to a full day's work every week when compared to in-office colleagues.
Working remotely on your own with remote work tools provides a sense of tranquility that is lacking at work.
There is a high degree of focus since there are no continual chit-chats, breaks, or individuals coming to a desk for work at one point or another.
2.3 Save costs
According to USA Today, working remotely might save you roughly $4,000 per year.
Gas, car maintenance, transportation, parking fees, a professional wardrobe, purchased lunches, and other expenses may all be lowered or eliminated.
These savings can accumulate and thus, put more money in your bank.
Employers who enable employees to do remote work can save around $11,000 per year per employee according to Global Workplace Analytics.
The figure that would rise even more for remote employees who frequently do overtime.
Companies save money on real estate rents, public transportation subsidies, in-office benefits, and other expenditures linked with a physical workplace.
Google, an American multinational technology company, is anticipated to save more than a billion dollars in 2021 because its workers worked from home, saving money on workplace promotions, travel, entertainment, and in-office amenities.
2.4 Healthier Work Life
Remote, flexible workers tend to be happier and are more loyal, in part because working from home has led to lower stress, more time for hobbies and interests, and improvement in personal relationships, amongst other things.
In addition to personal health and well-being, the relationship between the coworker and manager is much stronger without the distractions and policies that come along with an in-office job.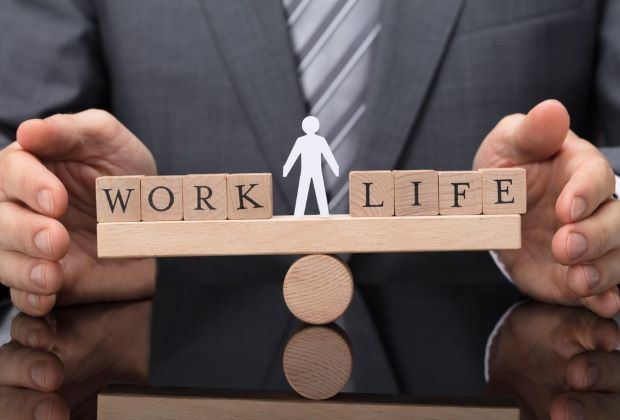 According to a survey done, 72% of employers say remote work has a high impact on employee retention.
Plainly put, employees are sticking with their employer when they have remote work options.
2.5 Work schedule flexibility.
Another significant advantage of working remotely is that personal matters may be handled concurrently.
Appointments, obligations, activities, or occasions to attend may all be handled concurrently with the work schedule using remote work tools.
Seeing a doctor, attending a social function, or going to the bank may all be done without interfering with work hours.
Individuals can also take breaks at any time, which adds to their flexibility.
3. Five Easy steps to Apply and Get Hired for a Remote Job
Step 1: Rework Your Resume
The first thing before applying for any remote job is to create a CV or a resume.
When creating your CV, be sure to:
Highlight your success (rather than experience) in managing, supervising, or coordinating remote teams. Make it as quantitative as possible.
Use phrases like virtual, remote, self-directed, and dispersed workforce to demonstrate your ability to flourish in various groupings.
Write down in your CV your in-office, hybrid/remote working experience (for example, the technologies you've learned to utilize), the problems you had, and how you handled them.
Your objective is to highlight this information in order to attract the recruiting or hiring manager of the remote role to reach back to you and arrange for an interview.
If you are facing some difficulties in creating a CV, then try UrbanCV easy-to-create feature and purchase their proven professional CVs for remote jobs, only from $5 per CV.
Over thousands of professionals use UrbanCV to create CV for remote jobs.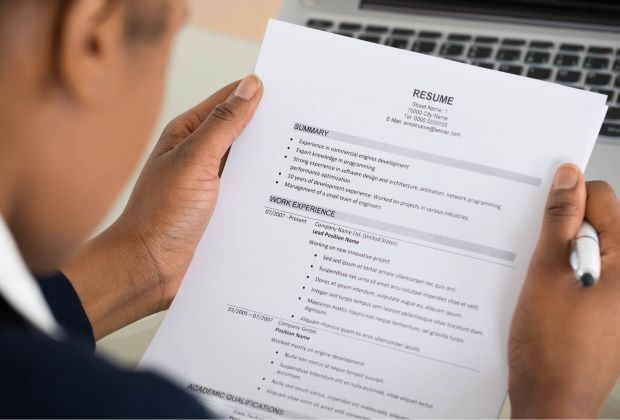 Step 2: Salary negotiations
Before you begin seeking work, decide what wage ranges you will and will not consider.
This will save you from wasting time looking for jobs that do not pay close to your desired rate.
Prepare yourself by conducting market research on the typical salary for your position.
Inquire about the value of your talents and expertise. Don't be embarrassed. You might not get a "yes," but if you never ask, you've already missed the boat.
Consider other perks and benefits, such as paid child care or schooling, as well as more vacation days.
Step 3: Search the Remote Job Market
Your resume is complete.
Next, it is time to search for remote jobs.
The internet is the best place to start your search.
There are many job sites, and it is the most time effective way to find remote jobs.
You will be able to expand or filter your search results, identify the positions that are most interesting to you, and then apply to them immediately.
You do not have to do a lot of networking, i.e., to talk to recruiters before applying for the job,
Nor do you have to travel to the company office or reception area to apply for employment
What's the purpose of doing travelling down to apply when in the first place, you might be looking for remote jobs to save time commuting right?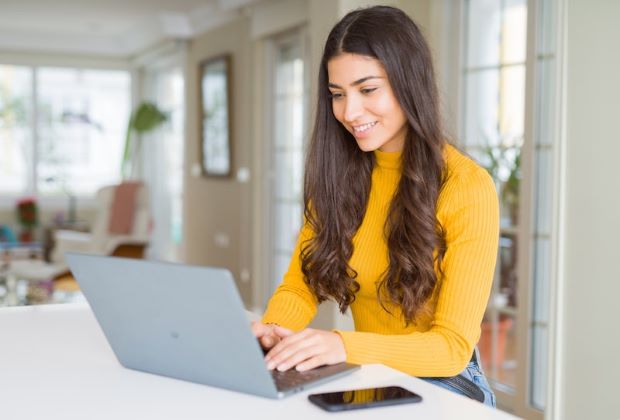 To save your time, the websites listed below are excellent places for finding the your dream remote job, such as full-time or long-term, contract-based remote employment.
Remember to look for companies that prioritize remote work hiring or provide remote-friendly positions.
Step 4: Prepare for a Remote Interview
If you apply for a remote job, you will almost certainly be interviewed remotely.
Virtual video interviews have also been used by recruiters for hybrid and even onsite positions to save time and money.
The workhorse tool that most recruiters use now for virtual interviews is Zoom.
Zoom Video Communications was founded in 2011 by Eric Yuan to disrupt the online communication industry and since the start of Covid19, has seen phenomenal growth in their flagship tool, Zoom.
For effective communication and interview techniques using Zoom, we highly recommend to read Effective Communication on Zoom: 4 How-to Tips.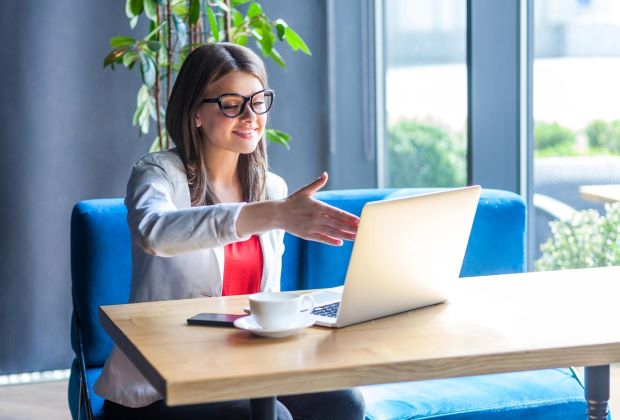 To prepare for the job interview questions, follow these steps.
Rehearse potential answers: A few days before your interview, improve your competitive edge by preparing responses to probable interview questions.
Look up and research for some behavior-based questions: Be prepared for a series of behavioral-based questions from the interviewer. The questions might be more utilitarian (What experience do you have working with distributed teams in different time zones?) or something that edges on being more bizarre (What is the title of your autobiography, if you were to have one?). While the answers are vital, how you respond to the questions is more crucial. Interviewers are evaluating your ability to think on your feet and react under pressure. 
Prepare your surroundings and yourself: Clean up your background, optimize your gadgets, and practice utilizing the interview platform. Put on a professional attire and check your face, teeth, and hair in front of a mirror before the interview. According to The Undercover Recruiter, The first 90 seconds of an interview are critical.
Confidence: During the interview, be enthusiastic and charismatic. Allow the interviewer to get to know you and your abilities. Demonstrate self-assurance in your accomplishments without being overly-arrogant.
Also read: 10 Tips and Tools on How to Prepare for a Job Interview
Step 5: Following Up
Send a quick thank you note and connect with interviewers on LinkedIn within a day of the interview (to send them a quick thank you) so you may create a long-term relationship even if you aren't hired.
Conclusion: Are you for your remote work career?
The most part of the 21st century work will revolve around remote working. As such, it is imperative that jobseekers start to tweak their job seeking behaviours and approaches towards remote work applications.
In this article, we have shared tools and tips on finding and applying for a remote job.
To make it easy for our readers, we highly recommend using 9cv9, a remote job site for finding remote jobs and hiring remote workers effectively.
If you're a company looking for remote employees, 9cv9 enables all employers to create a free company profile.
Tell your organisation's narrative, build your remote hiring brand, and hire the best remote workers. Share your company's culture and technology stack to attract remote applicants.
Remote jobs can be the most optimal jobs to have in your career, especially if you value work-life balance and flexibility.
Was this post helpful?
Let us know if you liked the post. That's the only way we can improve.