The need for marketing certifications for your career
The marketing field is a wide market.
It offers many jobs to people.
But it can also be a bit vague as to what the job does.
Well, other than promoting and marketing a certain brand obviously.
Although there are many opportunities, there are also competitors within the marketing field.
In fact, during this pandemic, the need for a digital marketing candidate rises up even further. One survey in 2019 shows that companies want to hire more remote marketing candidates compared to 2017.
But, let's admit it, marketing is not a job for everyone.
With the marketing role, it requires a lot of creative thinking involved in making decisions and content. In one statistic, the two most demanded skills in marketing are a digital advertising and content creation and curation.
Therefore, not everyone is suited for that kind of marketing drive and requirements in the industry.
For example, some people don't feel capable when they need to make marketing decisions.
This is true especially if you don't come from a related background like a marketing major or not a marketing specialist.
As a result, marketing can feel very ambiguous at times.
In other words, it boils down to not knowing what to do and not feeling knowledgeable enough.
Marketing certifications you should get
So, what should you do if you want to feel qualified for the job now in the marketing industry?
The answer is to learn.
And what better way to validate all that learning than to go through a test at the end of the learning period and obtaining a certification.
A certification is like a signal to yourself and to future employers that you have been through the baptism of fire and undergo the training necessary for certain skillsets.
In the case of marketing, whereby the domain can be seen as pretty broad, there are several skillsets and certifications that one can attain to signal to future employers.
With the rise of the need for good marketers in the industry, there is also a corresponding increase in the demand for good marketing certifications.
In short, there are so many great marketing certifications out there that are both free and paid.
Therefore, you might be confused about what certifications you should get.
That's why we've compiled a list of the best marketing certifications you should get.
These certifications can help you in your career in the long run in marketing.
Price: Free
Length: 3.7 hours
Google Ads Search Certification is a professional certification from Google. It can raise your proficiency in basic and advanced Google Ads search.
As Google mentioned on its website, Google Ads Certification allows you to demonstrate your mastery in online advertising.
To get started on this certification, you need to create a Skillshop account.
Google Ads Certifications are available in 22 languages. They include Chinese, English, German, Indonesian, Japanese, Korean, and many more.
Before taking the certification, ensure that you're familiar with some form of marketing and search practices on Google.
This is because Google wants you to have some kind of job experience using Google Ads.
You can take the test for the certification after you've finished the materials.
And when you've passed the test, you'll have the ability to use Smart Bidding and Audience Solutions. They can be used to greatly increase your marketing campaigns.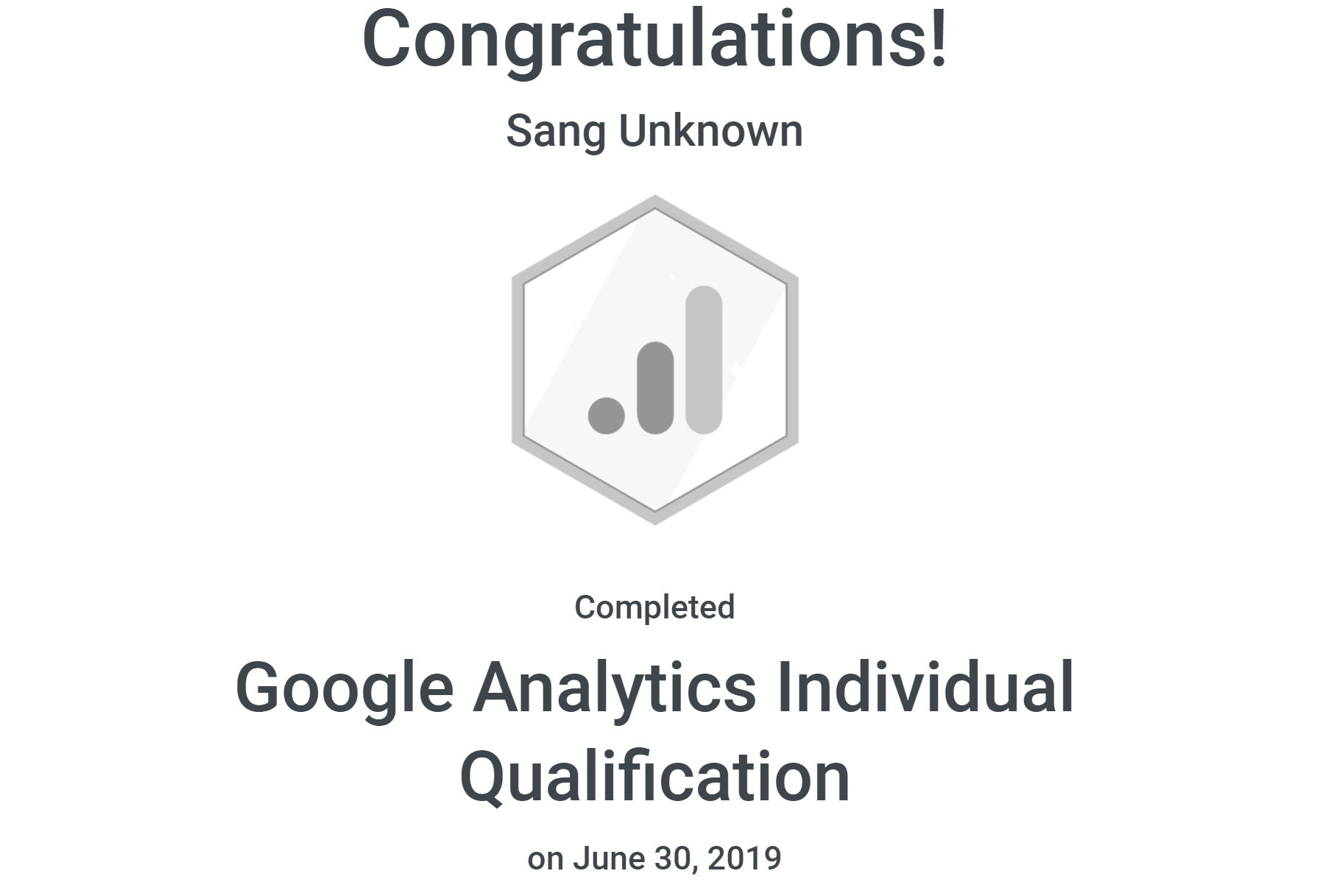 Price: Free
Length: 4-6 hours
Google Analytics IQ is an accreditation system that covers both basic and advanced Google Analytics.
Quoted on the certification page, it includes:
Planning and principles
Implementation and data collection
Configuration and administration
Conversion and attribution
Reports, metrics, and dimensions
The materials from basic Google analytics pretty much guides you on how to view and navigate analytics reports and data.
Meanwhile, the advanced materials let you organize the data more thoroughly and use custom configurations.
Just as mentioned previously, you need to access the certification through Skillshop using your Skillshop account.
This course is available in English, Chinese, Czech, Dutch, French, German, Hebrew, Italian, and other languages.
You can also access this course through mobile and take them anytime you want.
So you can pause it if you have other matters.
And then you can continue later when you're ready to review the materials again.
Price: Free
Length: 4 hours
Hubspot Inbound Marketing Certification is designed for inbound professionals and marketers.
Its courses walk you through inbound marketing techniques.
Moreover, you'll be able to advance your skills as a marketer.
With Hubspot, you'll be able to understand the core tactics of inbound marketing that every marketing specialists use.
As the certification page states, their curriculum includes:
Fundamentals of inbound marketing
Creating topic clusters and pillar pages
Understanding social media promotion
Developing a conversational growth strategy
Understanding conversion strategy, understanding lead nurturing
Aligning your marketing with sales
Applying a customer marketing approach
Similarly, with other certifications on this post, it provides reading materials and videos. You are also given quizzes to test out your understanding of each curriculum.
Moreover, it's also available in languages other than English (Japanese, French, German, Portuguese, and Spanish).
Price: Free
Length: 3-4 hours
Hubspot Email Marketing Certification offers you lessons in building a great email marketing strategy.
By taking this certification, you'll be able to create a more friendly approach to email marketing for customers.
You can learn the fundamentals of email marketing and apply them in real practice using the Hubspot email marketing tool.
On the certification page, you'll be taking 9 lessons:
Email marketing fundamentals
Learning contact management and segmentation strategy
How to send the right email, creating a high-performing email
Understanding email deliverability
Outlining the design of your marketing emails
Analyzing your marketing emails
Testing your marketing emails
Developing relationships with lead nurturing.
Hubspot Email Marketing Certification is available in English, German, Spanish, and French, plus it's perfectly free.
So what are you waiting for?
You should definitely take this certification to boost your performance on email marketing campaigns.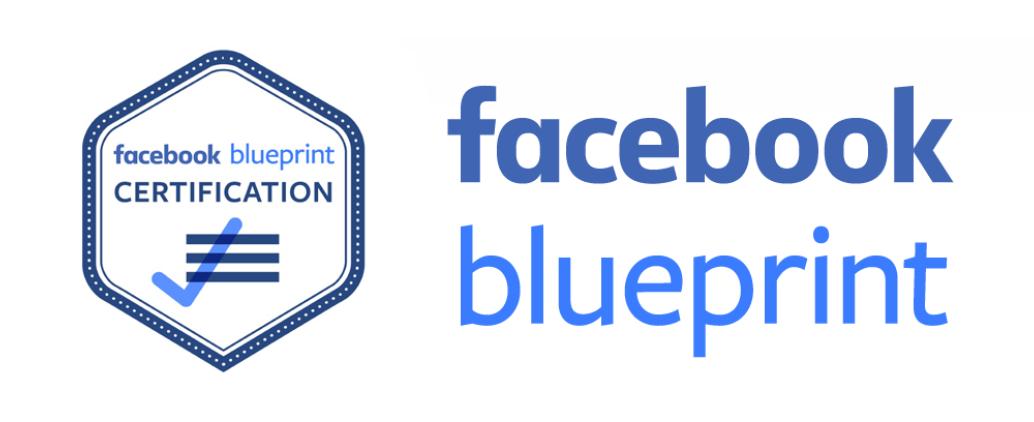 Price: Free
Length: Depending on the course, ranging around 10 minutes – an hour
Facebook Blueprint is a learning platform provided by Facebook that offers many courses for you to take and learn related to marketing.
If you're looking to upgrade your marketing skills in advertising, Facebook Blueprint is sure to help you.
No matter at what level you are as a marketer, Facebook Blueprint provides you with anything ranging from basic to advanced courses.
You can learn Facebook features and policies to engage more and improve your targeted advertising.
You can also learn things like Ad Auction, Ads Manager, creating Facebook ads, Facebook Pixel, aligning KPIs, measure ad performance, and even learn about marketing on Instagram.
If you want Facebook Certification, Facebook Blueprint offers:
Certified Digital Marketing Associate Facebook
Facebook Certified Marketing Science Professional
Facebook Certified Marketing Developer
and other certification for professionals
Price: Free
Length: 3-4 hours
SEMrush SEO Toolkit Courses walk you through everything you need to know about SEO. You'll also learn how to optimize your SEO using SEMrush tools.
SEO is definitely important in marketing.
Therefore, by becoming an SEO specialist with SEMrush courses, you can work your way through your career to land a perfect job.
With SEMrush courses, you'll learn:
Technical SEO
Keyword Research
Link Building
Rank Tracking
Mobile, International, and Local SEO
as well as how to manage and report your projects.
After you've taken lessons on SEMrush courses, you'll be able to take SEMrush SEO Toolkit Exam that can provide you with certification.
What's great about the SEMrush certification exam is that you can take it as many times as you want. And you can also share them across platforms like LinkedIn to enrich your job profile.
Price:
Hootsuite Platform Certification Course: $99 USD
Social Marketing Certification Course: $199 USD
Advanced Social Advertising Certification Course: $249 USD
Length: Depends on the course
Hootsuite is a social media marketing and management dashboard.
It provides you with great tools for your marketing campaigns.
On their website, you can just log in to take lessons at Hootsuite Academy. There are several different academy certification courses in Hootsuite Academy that you can take depending on what you need.
You might want to know how to navigate and use Hootsuite like a professional.
Then, you can take the Hootsuite Platform Certification.
In addition, you might also need to know the strategy to develop great social marketing. In that case, you can take the Social Marketing Certification.
And furthermore, you might also want to get in-depth with the social marketing.
You want to be more advanced and master every best tactic and procedure for ads and social media campaigns.
Hootsuite offers you a different certification which is the Advanced Social Advertising Certification.
Conclusion
That's 7 marketing certifications you should consider to attempt and obtain beforehand.
When you've taken these certifications, you'll feel more confident in your abilities.
Moreover, these certifications are crafted by professionals in the marketing industry.
That's why you'll be able to learn a lot from them and catch up a little on their experience.
Remember that people don't become good at marketing from the start.
People learn through trial and error. And even if you're a marketing specialist, it's normal to make mistakes here and there at times. So don't think that you're still not qualified to work in marketing.
In addition, the marketing skill is also not innately there, but it is cultivated slowly as you learn more of the marketing tips.
So if you start learning from now, there's more chance for you to gain the marketing skills faster.
That way, you'll be able to land a job in no time.
If you're looking to find jobs related to marketing after you've taken the marketing certifications above, feel free to check out our top career platform: 9cv9.
You might also want to read:
10 Best Language Learning Apps for 2021
10 Ways to Get Your Dream Job or Internship
How to reach out to recruiters on LinkedIn?
Was this post helpful?
Let us know if you liked the post. That's the only way we can improve.