Why is an HRIS app important?
HRIS (Human Resources Information System) is hard to manage as it contains many data.
It also acts as a database for every detail of a company.
Whether your company is a small start-up company that employs under 10 people or a big company with more than 1000 employees, it's still difficult to oversee each employee.
Especially while giving them the right treatment such as their pay and benefits properly.
Many companies want to save time and cost when doing HR management.
And the solution for that is to use an HRIS app that can manage many things instead of manually inputting data.
But without the knowledge, you might not know good HRIS apps that you can use for your company.
Luckily, we have compiled the top 11 HR software that you can use for easier HR management in your company: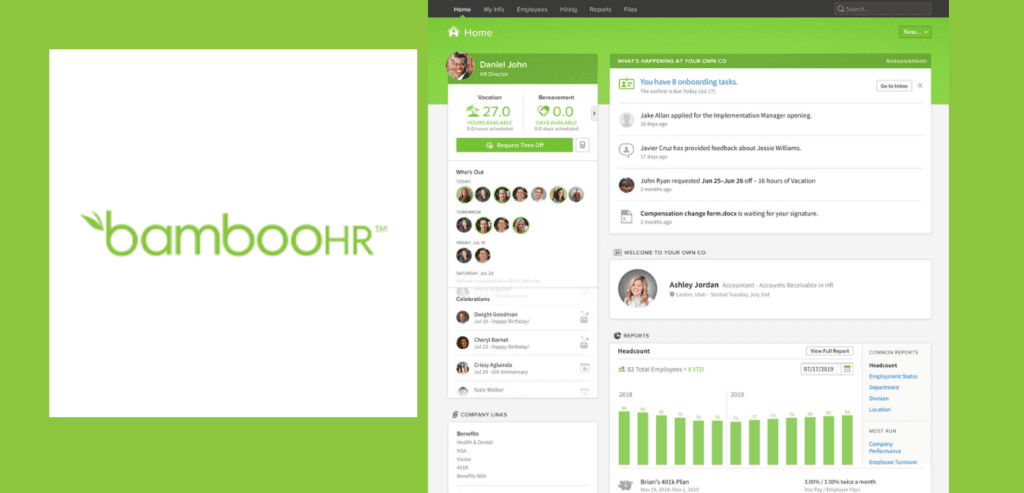 BambooHR is a paid cloud-based HR software with a starting price of $4.95 (starting price) per employee per month.
It is intended specifically for small to middle-sized business that employs 1000 employees or less. Its system supports iOS and Android, making it easier for you to do HR management on the go on your phone.
For an HR software, BambooHR provides many features that are commonly used by professionals. Its features include applicant tracking, unlimited user, payroll management, performance management, attendance, task tracking, and many more.
It has a great and visually easy interface that lets anyone browse the menus smoothly without any confusion. The inside is simple but perfectly organized, making it user-friendly.
Moreover, BambooHR is also great for global users. It supports languages other than English such as German, French, Dutch, Portuguese, and Spanish.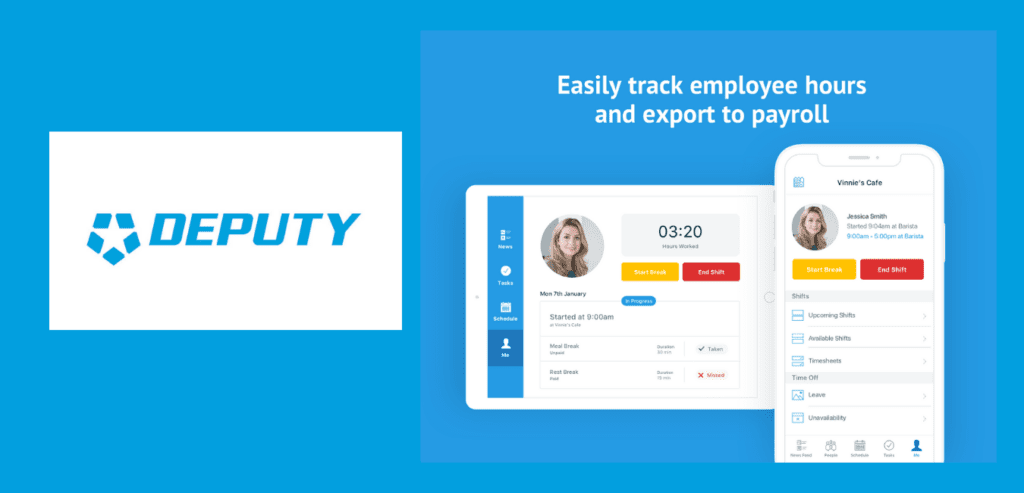 Deputy is a cloud-based HRIS app and its price starts at $2.50 per user per month. Its target ranges to everyone and every business whether small or big in every industry.
This software supports Android and iOS systems and is available on the App Store or Play Store.
Deputy is great at its customer service and if you need help on using the app, there's 24/7 support and many tutorial videos, as well as a user forum that can guide you on how to use the app.
Deputy has many features such as shift swapping, forecasting, performance management, newsfeed, shift scheduling, and many more.
One of its greatest features is definitely the rostering and scheduling feature. Rostering helps businesses create schedules and even calculate overtime for the employees.
Moreover, it can also shift schedules in case some employees aren't available for the job at the time. Deputy is definitely one of the best HRIS app to use with a user-friendly interface and a regular update of features.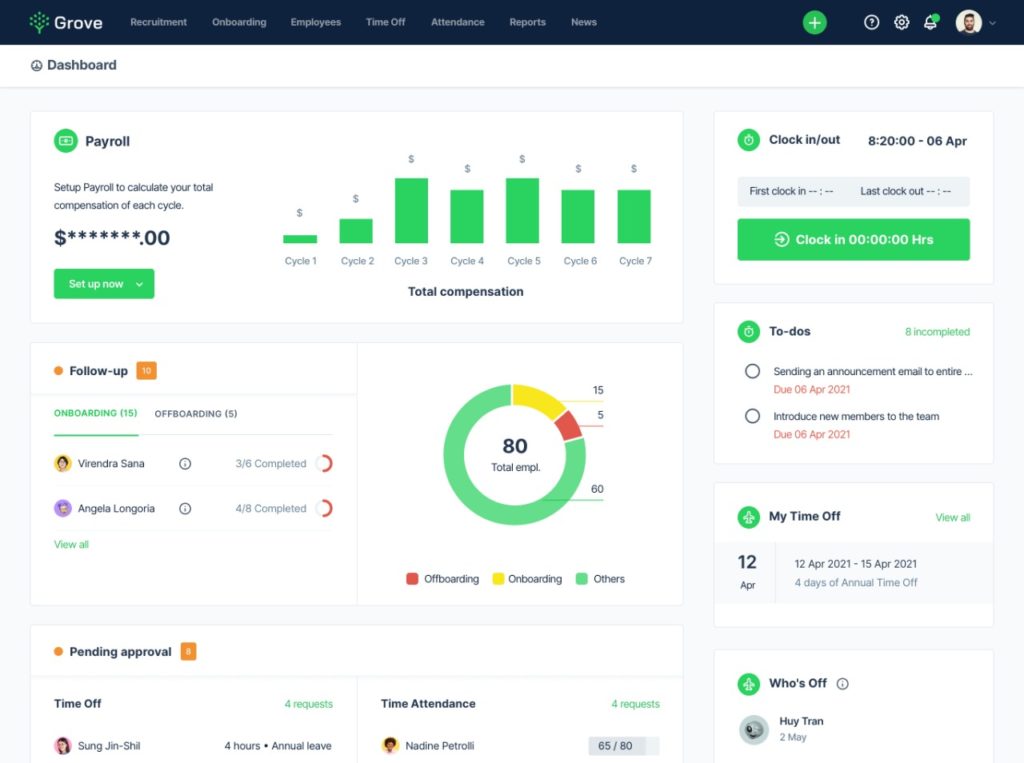 Grove HR is an all-in-one HR software for small and medium-sized businesses. Its features help HR teams facilitate the employee life cycle, from attracting/tracking candidates, onboarding new hires, to managing employee records, running performance reviews and more.
What customers love about Grove HR are its beautiful and friendly user interface, seamless implementation and stellar customer support.
Plus, Grove HR has a convenient and easy-to-use mobile app for employees where they can clock in/out, request time-off, view directory, etc anytime, anywhere.
Grove HR is free forever for businesses under 50 employees.
With the paid plans you can access the employee engagement and performance management modules to build a better work culture.
Sign up for free here.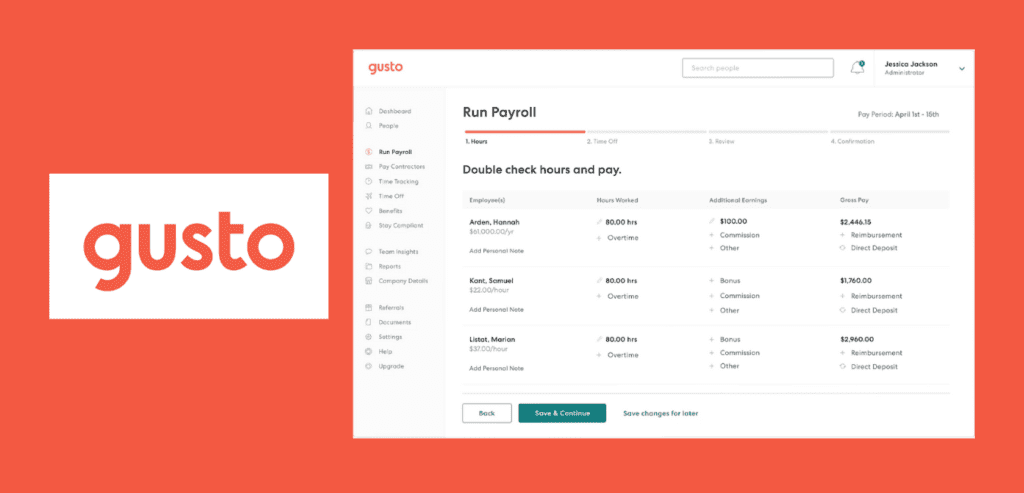 Gusto is an HRIS app that has four different prices that starts at $6 per employee per month. While its most complete access costs $39 per month with an addition of $12 per employee per month.
With these prices, Gusto allows you to have access to features according to your needs.
Gusto is called a payroll platform that focuses on payroll features more than other features. Setting a setup of payroll management is easy on Gusto because it calculates and helps you with details accurately with no error.
Gusto uses a multistep wizard to help you and guide you thoroughly to make payroll.
If you're done with setting up the payroll management, all you have to do is wait for the payroll to process which could take several minutes to several hours depending on how much information you put.
Gusto doesn't just offer payroll management, some other features also include health insurance, 401(k), expert HR, and team management tools to help you managing the Human Resource better.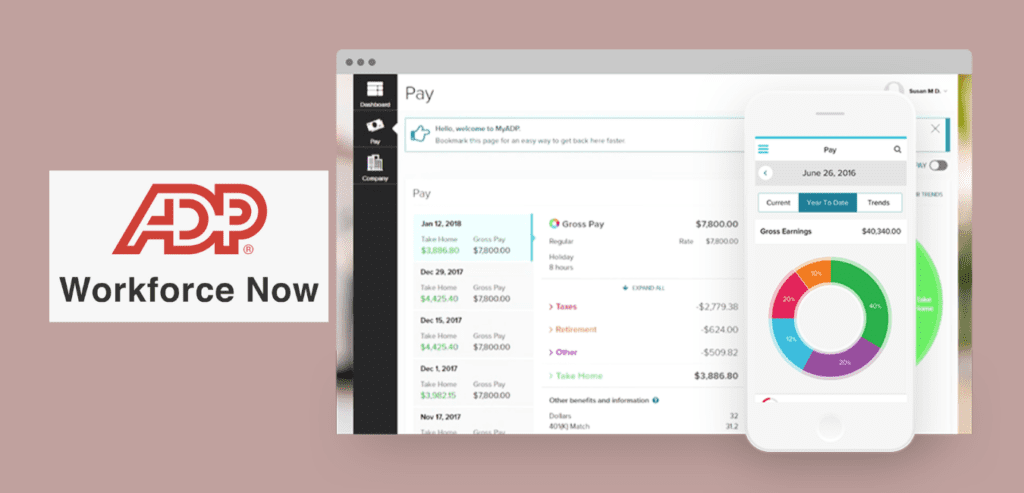 ADP Workforce Now is a cloud-based HRIS app that starts at $59 per month with an addition of $4 per employee per month. Workforce Now supports all platforms including web, Android, and iOS for everyone to use.
Its features include keys to managing HR such as HR management, payroll, benefits, talent management, time and labor management, learning and analytics capabilities, performance management, a self-service portal, and many more.
ADP Workforce Now prides itself on the all-in-one app that claims to efficiently manage all the HR management functions.
It also has a user-friendly interface and features that make it easy for you to access your business.
In addition, ADP Workforce Now integrates an ADP marketplace that lets you share data with ADP securely to optimize your HR suite capabilities.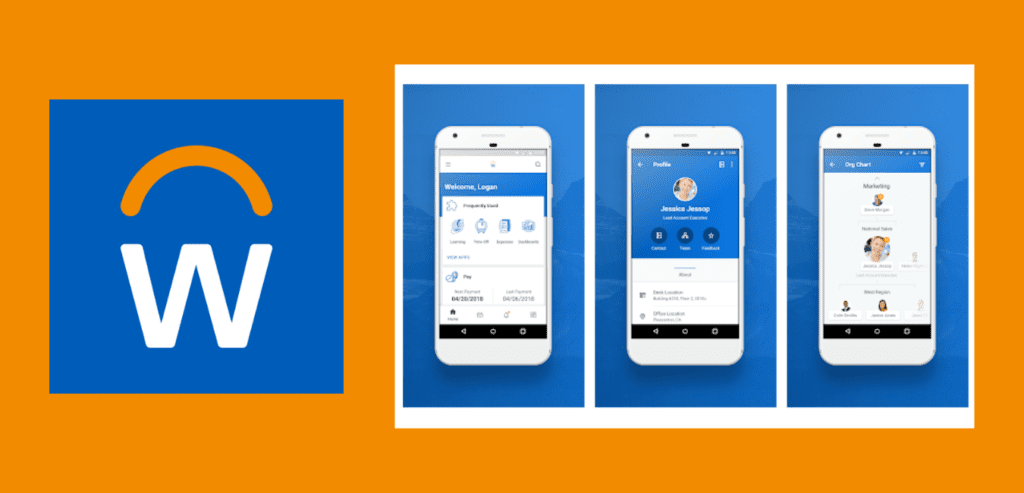 Workday is an all-in-one cloud-based HRIS app that meets the needs of everyone. Workday's pricing starts at $100 per employee per year for a 3-year plan.
Workday is available on the web, Android, or iOS.
There are many key features for HR management that Workday supports, such as HR management, organization management, skills management, business process management, reporting and analytics, benefits, absence management, asset tracking, and many more.
One thing that's amazing about Workday is that it includes a great selection of languages supported unlike some of the other apps that mainly use English.
The languages include Arabic, Bulgarian, Czech, Danish, German, Finish, Indonesian, Italian, Japanese, Korean, Traditional Chinese, and many more. Workday guarantees itself to be easy to use and can cater to your personal and professional needs.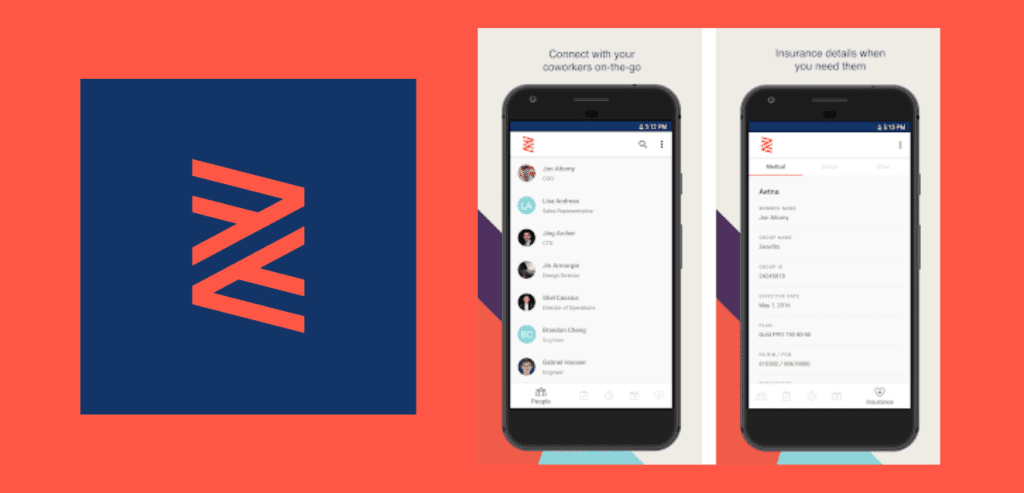 Zenefits is a cloud-based HRIS software with pricing that starts at $5 per employee per month. In 2019, Zenefits won as benefits administration and human resources software by PCMag.
Zenefits offers features such as organization management, attendance, benefits administration, payroll, and many more.
Since Zenefits has been acknowledged for its benefits administration, it is one of its features that stands out. It simplifies the process of the administration with a self-service benefits portal that employees can navigate and fill out easily.
Zenefits UI is easy to understand for users and has comprehensive benefits plans like medical care and retirement savings.
Zenefits is a good HR software that is easy to use for all employees and managers and has integrated everything into one platform.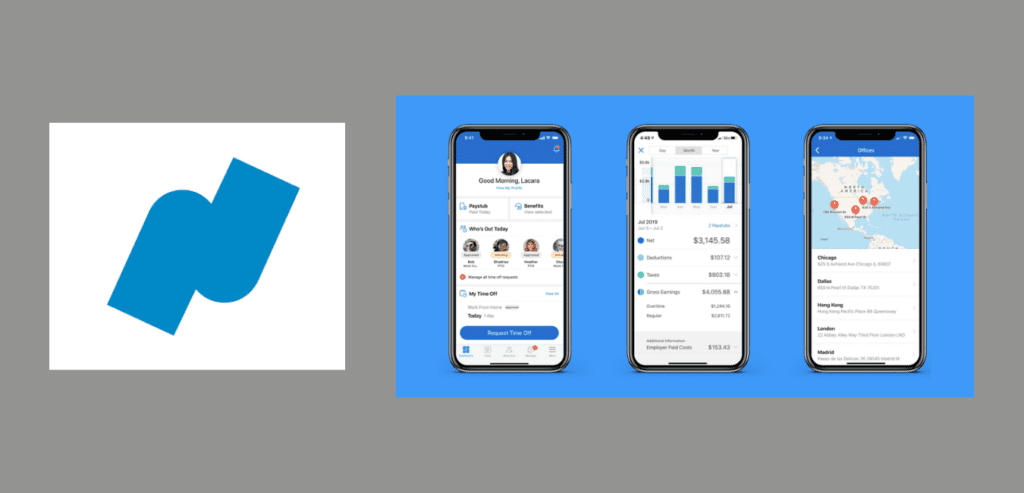 Namely is a cloud-based paid HRIS app that starts its basic service at $12 per month per employee.
This software is aimed at the mid-sized business between 25 to 1000 employees that need HR management void of errors and disengagement.
As an HR software, it offers features such as employee engagement, payroll, organization management, benefits administration, attendance, expense management, and many more for Human Resources needs for every company.
For being an all-in-one platform, Namely can also evaluate the HR, payroll, benefits, and performance data all in one place on any device. It is a secure software to use as it protects all companies' data and offers a 24/7 support center for users to ask for help.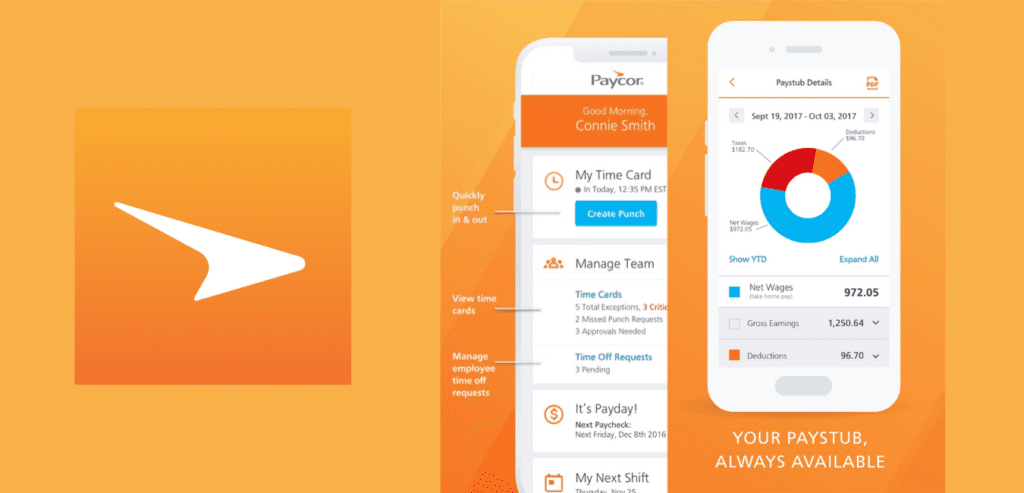 Paycor is a paid HRIS app that costs $11.15 per employee per month as a starting price.
As its name suggests, Paycor offers an exceptional payroll service.
Paycor runs payroll in an efficient way and can spot errors and mistakes immediately. The payroll administration system also comes with a self-service maneuver for employees to view their pay-related information.
Some of its features are HR management, benefits administration, onboarding, talent development, payroll, recruiting, analytics, career management, and many more.
Paycor aims for small to middle-sized businesses in every industry.
Moreover, if you use Paycor, it offers training and HR practices through webinars for its product so you can optimize your HR management even better.
While it only supports Windows, Mac, and the web, it still has an easy-to-use interface and will be a great option as HRIS software.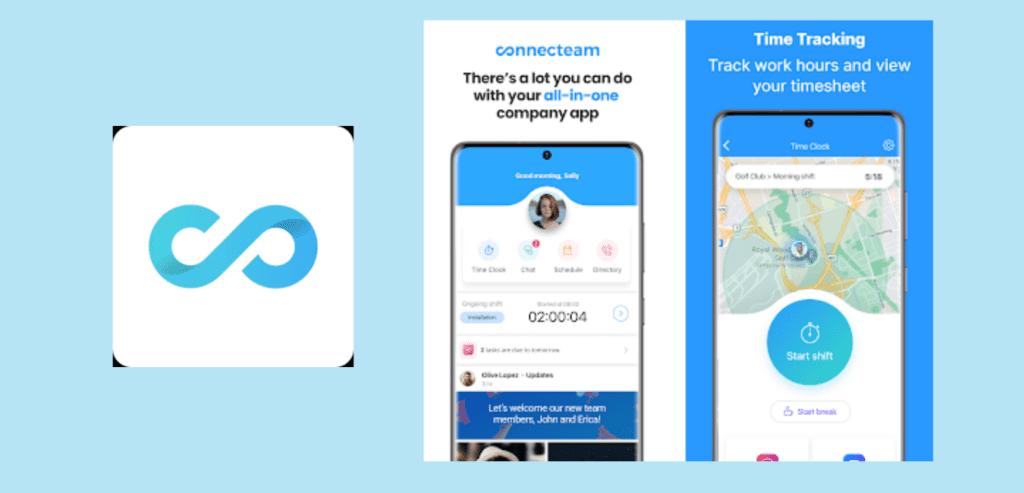 Connecteam is an all-in-one paid HRIS app that starts at $39 per month and offers a free trial for new users who wants to try out its services.
With the name, it strives to connect employees as a team and has features related to it.
Connecteam can simplify internal communication with its platform with features such as chat, announcements, surveys, and live polls.
It also offers an important feature of the HRIS app such as time and attendance management that lets you track the location and remind the employees of their work hours.
Of course, there are other features including task management, talent development, onboarding, and many more. With Connecteam, you can increase the engagement of employees easily in one place and it's surely one of the greatest HRIS apps.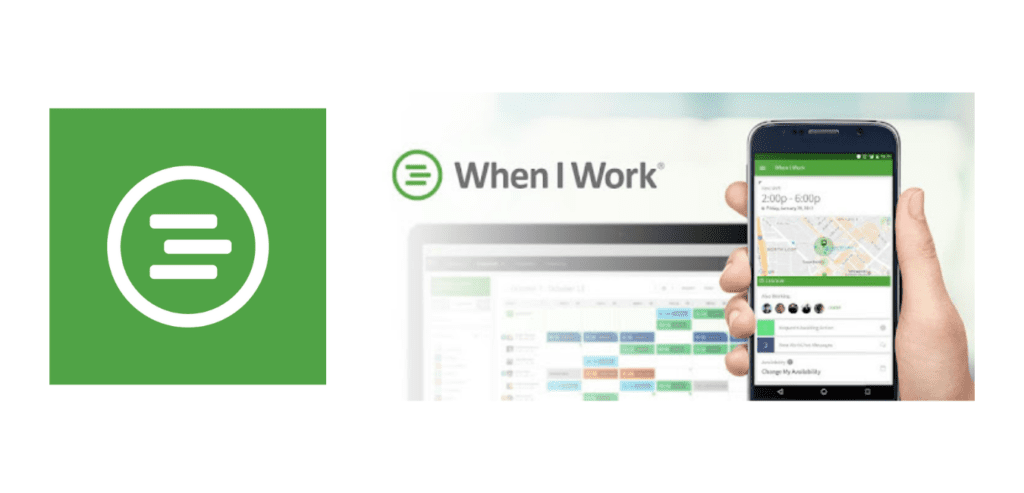 When I Work is an HRIS app that companies under 75 employees can get for free for access to limited basic features such as simple scheduling and communication.
With companies that employ more than 75 people, When I Work's plan starts at $2 per employee per month.
When I Work focuses on scheduling and shift planning for companies to make it easy for employees.
This app makes it easy to plan shifts in-store and factory for every industry with a simple interface that is easy to access and navigate. With widgets inside the app, it is easy to track daily, weekly, or monthly schedules.
When I Work enables employees to tell the days they are available for work, which is extremely helpful and can be opened on mobile.
When I Work is definitely a great schedule planning app for your company if you're specifically looking for this feature in managing HR.
Summary
And that's 11 HRIS apps or HR software that you can use to manage the Human Resources database.
Managing your HR through these great apps can save you a lot of time and costs, and the employees in your company can also feel engaged and satisfied.
You might also want to read:
10 Best Language Learning Apps for 2021
10 Ways to Get Your Dream Job or Internship
7 Best Programming Languages for Blockchain Projects in 2021
10 tips to create a perfect LinkedIn profile
Was this post helpful?
Let us know if you liked the post. That's the only way we can improve.