There are several kinds of interviews. One of them is behavioral interview. Now, you might ask question about what is behavioral interview?
Well, behavioral interview is fast emerging as one of the main types of interviewing methods used to assess job candidates.
It's a form of job interviewing where the interviewee, or what we usually call a job candidate, is asked questions that would require him to provide answers that involve examples from their past behavior during their former employment.
Then what's the purpose of behavioral interview? Why do recruiters need to use this type of interview?
As you might have expected, the goal of a behavioral interview is to analyze the candidate's past performances in his former jobs to predict the future performance of the individual. In essence, recruiters are using your past to determine how productive you could be in the future.
Behavioral interview is the most effective kind of interview which usually used when the recruiters know the exact traits they are looking for in a candidate.
By knowing the applicant's previous performance, the interviewer can determine whether the person who is applying for the managerial position has shown enough leadership skills in the past to warrant the job.
How to Prepare for a Behavioral Interview?
Behavioral interview is one of the easiest interviews to prepare for. But still, there must be a reasonable amount of interview preparation to eliminate any flaws that might interfere with your progress. Which in turn, makes your interview the successful one. Here's the list of the things you need to do when preparing for a behavioral interview:
Preparation Before Going Into the Interview
1. Understanding the Different Behaviors Necessary for the Job Role You are Applying for
The first thing you need to do is establish the kind of behaviors that the role you are applying for needed.
To do this, you have to use the job description and the personality specifications to put out a list of key roles needed for the role. Determine the kind of behavior you will need to excel in such a job and how the employees are judged regarding that role's responsibilities.
Also read: Important Behavioral Skills That Employers Value
2. Study Successful Applicant and Employee in that Role
Studying successful applicants in the past is the next thing to do. You will have to study employees in similar roles and successful applicants in that role and see their qualities and skills, and behavioral patterns. With all this, you will try to picture the ideal candidate the company wants in your mind.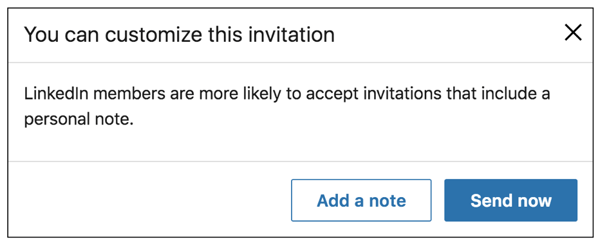 But, how can you reach out to them? There are several social media platforms that you can utilize in order to reach out to them. LinkedIn might be the best platform for you to find and have a conversation with those employees who are working in your dream company.
Also read: How a Simple LinkedIn Message That Took 2 Minutes to Write Landed Me My Dream Job
3. Study the Companies or Organization Culture
Make sure you familiarize yourself with the organization's culture and the personality they look forward to having. You also need to understand the values that the company holds in high regard. Make sure you stick to important values like creativity, time management, and cooperation. Or maybe other values like environmentally friendly, integrity, and honesty.
Also read: How to Research a Company for a Job Interview
4. Practice
Try to practice with someone whose professional opinions you trust. Or you can also practice with yourself looking in front of the mirror. You have to train yourself in answering the questions. You have to also train your mind and body to boost your confidence. Doing this will prevent situations where nervousness might take control, and you end up losing control.
Also read: How to control your emotions during a job interview?
How to Answer a Behavioral Interview Question
There are some specific ways to answer behavioral interview questions. You have to prepare yourself to answer all questions as professionally as possible. There is a perfect method for answering behavioral interview questions. It's the STAR method.
Then, you began to ask…
What is STAR Method?
Well, the STAR method is an acronym that stands for situation, task, action, and result. Here, we'll explain how to apply it to answer behavioral interview questions:
1. S stands for SITUATION
Situations stand for the background of the problem the interviewer asked you. It is the situation in which you faced in relation to the problem asked. Make sure you ask yourself what the exact problem that caused the situation that was being asked by the interviewer. Try to be as specific as possible.
2. T stands for TASK
Task is the goal that the candidate attempted to achieve in that situation. Looking at the question, you need to determine the goal and reply with the specific goals you intended to achieve in that situation. Also, you can explain the specific tasks you have to do in order to achieve the goals you explained.
3. A stand for ACTION
After discovering the goals you wanted to achieve in that situation, the next thing is to list the specific action you took to achieve those goals. Not only do you need to know the actions you took, but you also need to know the reasons for the actions. Any action the candidate lists out must focus solely on the role you played individually.
In other words, you have to explain the specific actions you took in order to solve the problem that happened in the "situation" phase.
4. R stands for RESULT
The interviewer and interviewee will be concerned with the results of the action you took. Was the goal you listed above achieved?
In the "result" section, it is not important if all your results are positive. The important part is how you can justify the action you took and the lessons you learned from the result, whether it is a success or a failure. Make sure you take credit for all the things you accomplished and highlight the positives more than the negative.
Example of Using STAR Method for Behavioral Interview
Let's say the interviewer asked a question like…
What was the most difficult problem you have been asked to solve?
Using the STAR method, you can answer:
SITUATION: In 2015, while working with PZ Cussons. My team's revenue was down by 5% in the last quarter of the fiscal year.
TASK: We were instructed to increase our revenue by 10% before the year runs out.
ACTION: I started a process of completely overhauling the company's ineffective production process and worked with my teammates to develop a new and more effective production process.
RESULT: After implementing these actions, in a few months, our revenue was up 14%, thanks to the new approach we implemented, which improved productivity, thereby increasing revenue.
But, in reality, most behavioral interview questions are more complex than the example above.
So, it is advisable for you to try to write out your answers and practice in answering such questions. Thus, you'll be more confident in answering those behavioral questions.
There are several common complex behavioral interview questions that you can practice:
1. Describe a situation where you had to make an unpopular decision and how you implemented it!
2. Describe how you worked effectively under pressure!
3. Give an example of a goal you achieved and how you did it!
4. Tell me about the worst manager you ever had and how to manage his or her troubles!
5. Suppose a coworker has an annoying attitude that reduces the quality of your work. How would you resolve such a situation?
Find out more about STAR Interview Method: Best Technique to Nail Your Job Interviews to get a thorough insight about STAR interview method.
In Conclusion…
Behavioral interview may be the easiest interviews to prepare for. But you can't underestimate it. You still need to prepare for the best. Get to know what the company values, what skills are they seeking, how is the organization culture, and last but not least: practice.
So, that's our tips on how to nail behavioral interviews. But, before nailing those interviews, you have to make sure that your resume is great in order to get those interview invitations. Check out How to Write the Best Resume in 2020 and How to Make Cover Letter if you need further details about the steps before the interview.
Or are you looking for more new job opportunities? We can handle it too. Register and access lots of great possibilities in 9cv9 Jobs and Career Platform.
Was this post helpful?
Let us know if you liked the post. That's the only way we can improve.