Regulations to Hire Employees in Vietnam
Brief Summary
Currency: Vietnam Dong (VND)
Capital: Hanoi
Languages
Official: Vietnamese
Seconds: English, French, Chinese, Khmer
The Economy of Vietnam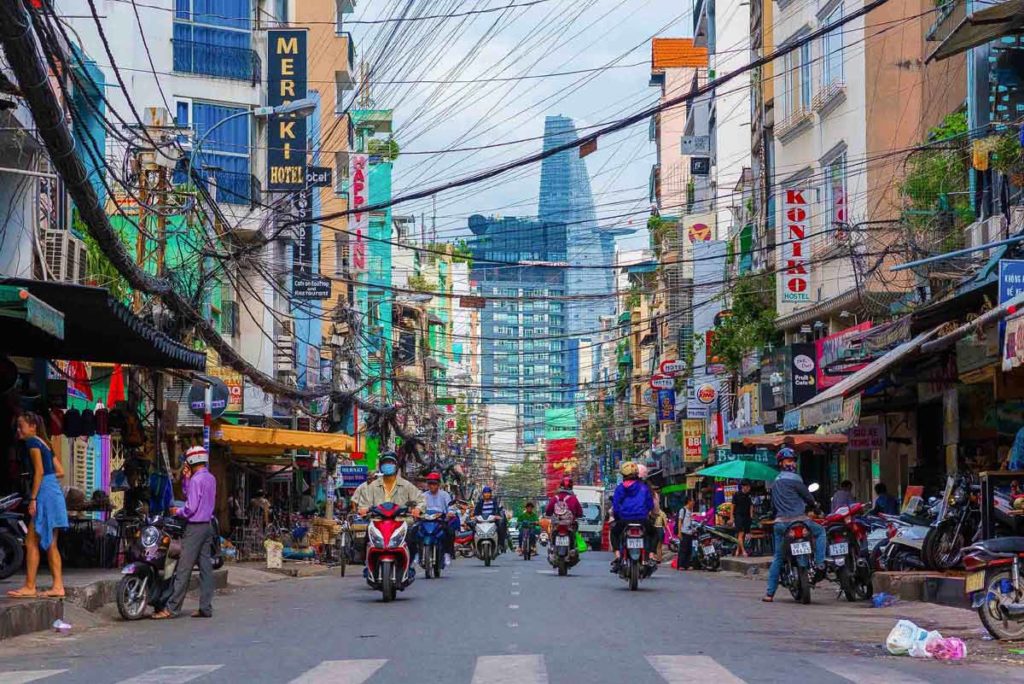 Vietnam adopted a socialist-oriented market economy. The reform from a centralized economy to a mixed economy happened in 1980s. Over that time period, the country's economy has faces rapid growth. Vietnam economy relies on foreign direct investment and agricultural export products. The government keeps on trying to attract capital from overseas to support its economic.
In the last few decades, Vietnam's manufacturing sectors are thriving. This is because of its close proximity to China than any other countries with low labour cost. Not to mention the US-China trade war back in 2019 boosts up its economy for about 7 per cent. Since a lot of company giants like Apple, Google, Nintendo are relocating to Vietnam to avoid the increase cost of manufacturing production in China. As a result, the country have a lower unemployment rates and a higher GDP.
Not only the electronic industry, other sectors of manufacturing industry is also increasing across the country. Among them are electronics industry, food processing industry, mining industry, constructions, textiles industry, and many more. Also, just like other Asia countries, Vietnam is rich with cultural diversity. Become a target for tourist destination spot from all around the world. So, tourism and services industry also play a great role on the country's economy since it is also include transportation, hotel, and catering industry.
Regulations to Hire Employees in Vietnam
The main law regulating employment relationships in Vietnam is the 2019 Labour Code, which took effect on 1 January 2021.The position of employees is rather well protected compared to other countries. There is no distinction between foreigners with a local labour contract and Vietnamese employees. The Labour Code, however, grants certain protections to particular groups of employees (women, disabled, elderly, etc.)
We have summarized the Vietnam's labour laws for you. So, you know at least the basic regulations on their employment laws. Or you can read it more about it in here.
The labour contract should be written in Vietnamese. If one of the parties is a foreigner (this includes foreign-invested enterprises), the contract may be bilingual (Vietnamese, followed by a translation into a foreign language), but the Vietnamese version prevails in case of inconsistencies between the two versions.
Salary paid to Vietnamese employees must be paid in Vietnamese Dong (VND).
The maximum working hours is at 8 hours a day, or 48 hours a week in total. However, the government itself encourages employers to apply a 40 hours in a week.
The overtime pay is at least 150 % of actual hourly wage on a normal working day, 200 % on a weekly day off, and 300 % on a public holiday or paid days off.
There are a 12 days paid leave, with one additional day for every five years of employment
Probation Period
Probation should be agree on by both parties. The duration of a probationary period depends on the qualification and education and job position of the new employees but must not exceed the time limit as provide by law. Which are:
180 days in the case of the job being enterprise manager,
60 days for working in a position requiring college level or higher specialised or technical expertise,
30 days for working in an industry or trade requiring intermediate level skills or a technician or professional staff, or
six working days for any other position that require no training.
During the probationary period, the probationary salary can be negotiate by both parties but shall not be lower than 85 % of the ordinary salary for the job. Either party may terminate the employment relationship during the probationary period without serving a prior notice or paying compensation.
Wages
Vietnam currently applies two different minimum wages simultaneously, there are the Basic Minimum Wage and the Regional Minimum Wages. The Basic Minimum Wage sets the base for the calculation for the cap of social insurance, health insurance, and the salary for the Vietnamese. While the regional minimum wages plays an important role for setting the minimum wage of non-state employees and the base for the cap of the unemployment insurance.
Basic Minimum Wage: The Basic Minimum Wage is 1,490,000 VND per month and applied across the country.
Regional Minimum Wages: As the cost of living varies, the Vietnam government divides the Regional Minimum wages into four groups to reflect the economic realities.
From January 2020, regional minimum wages is between minimums of 3.07 million VND (approx. 133 US Dollars) to 4.42 million VND (approx. 192 US Dollars).
It is common in Vietnam to apply a 13th month salary. Which is a bonus depending on the employees' performance or the company regulations.
Contract Termination
Termination must be notified a certain period of time ahead of it being implement as prescribe by Vietnamese Labour regulations. For bases that are not subject to the prior notice requirement, the termination can be communicate at any time that the party having the right to terminate considers appropriate and reasonable. There are exception for the following circumstances:
Termination by employer is not allow in any of the following situations:

Employee has been on leave for treatment due to sickness or accident,
Employee is on leave as permitted by the employer;
Pregnant employee; or
Employee is on maternity leave or is raising a child under 12 months old.

In which the employee is entitle to receive retirement pension as prescribe by social insurance laws, and the cases in which the employee is absent from workplace without legitimate reason from five consecutive working days or more.
Job Boards in Vietnam
Here are some job search platform to find your potential recruit in Vietnam. We have narrowed it down to 5 job boards in Vietnam.
1. 9cv9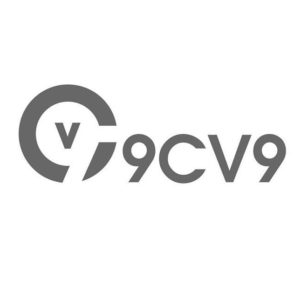 9cv9 a fast growing established human resource technology company from Singapore. Since incorporation in 2016, the company has grown to establish its presence all over the world. The company's aim is to empower and enhance their users' employability for future career development by connecting applicants to companies using advanced technologies. The focus of their applicants are mostly on fresh graduates, tech developers, engineers and programmers, internship and externship for students. The company provide a collaborative work environment in which employers strive to provide the best possible experience for job searchers.
The platform is user-friendly and grants access to many job board partners like Neuvoo, Facebook for Jobs, Google for Jobs, etc. It also makes the interviewing process easy by integrating with Zoom and Google Meet. Upon registering, you can discover a wide range of integrations that will help enhance and make the hiring more efficient. If you are thinking to hire in Vietnam, then getting started with 9cv9 might not be a bad idea.
2. Google For Jobs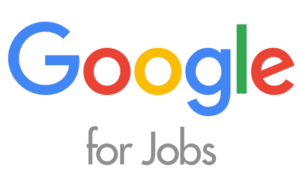 Google for Jobs is a new search feature that gathers listings from job boards and career sites into one place. It is a Google tool that gathers and shows job listings from all over the internet. It aims for job seekers in locating relevant listings directly from Google search results. Whether it's on a website own by a small business or a job site with thousands of postings, they're everywhere. This makes it simple for job seekers to locate their next job in Search.
3. VietnamWorks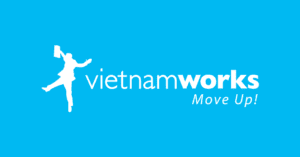 VietnamWorks is a Vietnam based company that offers online recruitment and recruitment services. It is one of the top recruitment platform in the country. The platform was founded by Jonah Levey back in 2002, just after the event of 9/11. Levey and his co-founder, Sean MacDonald saw an opportunity on opening an online recruitment in the country.
It provides services to help you connect with more talents faster. Although their services are not free. The costs are ranging from 1,722,150 VND to 5,375,000 VND depending on which one suits you the best.
4. CareerBuilder.vn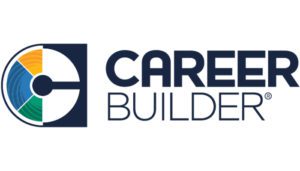 CareerBuilder.vn is a platform owned by CareerBuilder USA. It is empowered by world-class technology which is a comprehensive partner network and superior customer service, the company matches the right talent with the right job and helps businesses build their winning team. CareerBuilder has more than 300,000 employers with over 200 million job seekers worldwide. Has over 1,800,000 registered users with thousands of completed resumes. Alhough its services cost 1,490,000 VND per post.
5. Mywork.com.vn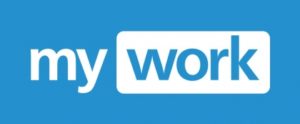 MyWork was officially launched on March 26th 2011 and has been growing ever since. It is a project cooperation for Vietnam Youth between ISS Vietnam Company, Vietnam Youth Union and Government Project No 103 following the decision of Minister. The platform aims to provide a high quality information in jobs and carrier information in Vietnam for the Youth in order to become a bridge between employers, employees community and the government.
Check also our other recommendation for:
Was this post helpful?
Let us know if you liked the post. That's the only way we can improve.