The COVID-19 pandemic has significantly changed the way we work, with many companies transitioning to remote work to keep employees safe and healthy.
While remote work has its benefits, it can also be challenging for managers and teams to build and maintain strong relationships when they're not physically in the same space.
This is where team-building activities come in!
Effective team-building activities are crucial for remote teams to build trust, foster collaboration, and promote open communication.
These activities can help remote team members get to know each other better, boost morale, and enhance productivity.
However, it can be challenging to come up with activities that are engaging and effective in a virtual environment.
In this blog post, we'll explore seven exciting and innovative team-building activities that you can do with your remote team.
These activities are designed to create a fun and engaging atmosphere that fosters team bonding, communication, and collaboration.
From virtual escape rooms to virtual happy hours, we'll cover a range of activities that are suitable for remote teams of all sizes and backgrounds.
But that's not all.
We'll also provide tips and tricks for organizing and running these activities successfully, so you can ensure that your remote team-building efforts are a success.
Whether you're a seasoned remote team manager or new to the game, this post is packed with valuable insights and practical advice to help you strengthen your remote team's bonds.
So, get ready to discover the ultimate team-building activities for remote teams that will help you boost morale, increase productivity, and have fun
Team Building: 7 Activities To Bond Your Remote Team
1) Food Delivery Exchange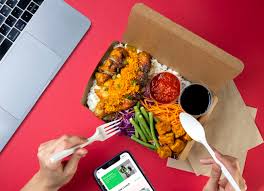 Getting bored of eating the same food and have no idea to what to buy anymore? Just get your team to order delivery for each other, keeping the food you buy a secret! The receiver will not know what they will be receiving and will get a nice surprise! And this way, your team can eat at the same time while video calling as well. This will be a good bonding time over lunch and yet remove the issue of having to decide what to eat!
2)Jackbox Games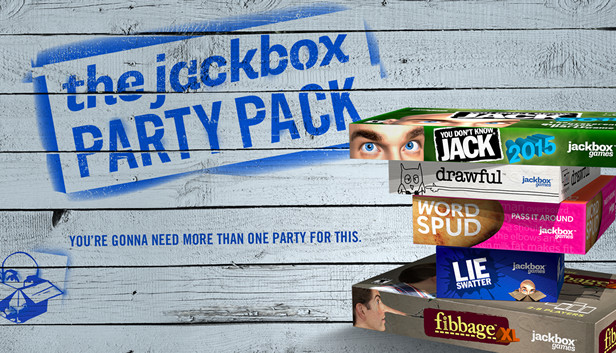 Jackbox is a popular party game set. One person would have to purchase it, and they can stream it on Discord or share screen through other means. There are many Jackbox party packs, and each party packs have their individual set of games! There are countless of options to choose from, letting your team have fun and bond over the fun games. Never get bored again! You will find yourself asking your team if they have time to play!
3)Skribblio
Ever heard of draw something on your phone? This is something like an online version of that! Compete with your colleagues over who can guess the fastest and the most number of drawings! And at the same time laugh at each others' lack of talent in drawing. Time will pass quickly with all the laughter and guessing. Up the guessing by inputing your very own choice of words. You can choose specific words and names that specifically your teams knows in common, and this will make the game even more interesting.
4)Covidopoly
Covid version of the class monopoly deal? Yes please! This is a fun twist to the conventional Monopoly Deal, and reading the words on the cards is as entertaining as the game itself. Just a note, it really depends a lot on your luck. If you have many rent cards, you are in luck! And that is speaking from experience. You will find yourself getting addicted and wanting to replay it again and again til you win.
5)Exercise together
Stuck at home with no calories burnt, it is super easy to gain weight now that we are at home 24/7, eating and eating while burning very few calories. Turn on Zoom or any video calling app, and call your colleagues while watching videos to work out! Exercising together will help to kill 2 birds with one stone. Exercising with other people online will help to motivate you, and you will be able to burn off those excess calories! See your colleague resting? Call them out to continue the workout! Burn off those calories as a team! Some popular work out gurus online include Chloe Ting, Emi Wong, Alexis Ren and more! So after you finish your work, you know what to do! Get up, and get exercising!
6)Houseparty
Houseparty is an app on your phone that allows you to video call your friends while playing party games. There are popular games to play in-app like trivia and even karaoke! It is pretty much like having an in-real-life house party but online. Grab a few snacks and drinks, and play away!
7)Watching movies
Can't go to the movie theatres? No problem! Stream/share screen while video calling your friends, grab some popcorn, and tada! It is almost the same as being at the movies. Even better, you can stop the movie halfway and discuss the details with your team, or rant about that cliche plotline again!
Conclusion
Team building activities are a crucial aspect of building strong relationships and a positive team culture in a remote work environment.
These seven team-building activities we've discussed can help you foster trust, communication, and collaboration among your remote team members, resulting in increased productivity, better job satisfaction, and overall team success.
Remember, while the activities we've discussed are a great starting point, you can always tailor them to suit your team's unique needs and interests.
The key is to make sure everyone feels included and engaged, regardless of their location.
In addition, don't forget to follow the tips and tricks we've provided to ensure that your team-building activities run smoothly and successfully.
With a little bit of preparation and creativity, you can create a fun and engaging atmosphere that will help your remote team thrive.
So, whether you're a remote team manager, team member, or just looking for ways to strengthen your team's bonds, these seven team-building activities are a great starting point.
Don't have a remote team to bond with? Kickstart your remote hiring now! Head on over to 9cv9 now and start hiring remote workers or find a remote job best suited for you!
9cv9 blog will be posting more helpful and in-depth content on remote working, so do keep a lookout for that!
Find this useful? Remember to like this post and follow the 9cv9 blog for more!
Was this post helpful?
Let us know if you liked the post. That's the only way we can improve.