Working from everywhere while still wearing comfy pajamas is most people's dream.
If those things are your dreams, then working as a freelancer is the answer.
As a freelancer, you don't have to be chained to the desk every day.
You can work from a Cafe, a kitchen, or even from your fluffy bed.
Other than that, your boss won't be breathing down your neck, so you don't have to gasp for extra air.
This freelancing lifestyle also suits those who enjoy working in a variety of jobs or who want to gain experience outside of their current job.
If you want to dig more about freelance jobs before you dive into them, keep reading.
Because in this article, you will discover a list of the top eight best freelance jobs in Singapore.
In the beginning, we have to know the exact meaning of a freelance worker otherwise known as a freelancer.
According to some sources, freelancers are independent workers that work for themselves, not for the company.
Although sometimes freelancers take a work contract with companies or organizations, they are ultimately self-employed.
Basically, freelancing refers to a work arrangement where a person offers their services to clients on a project basis, without being tied to a long-term contract or commitment.
Freelancers are self-employed and work independently, offering services such as writing, design, development, marketing, and more.
They typically charge hourly or project-based rates and have the flexibility to choose their own clients and projects.
Freelancing has become increasingly popular in recent years, with many people seeking a more flexible work-life balance and the opportunity to work on projects that align with their interests and skills.
why freelancing has become more popular in recent years
Working from home or non-corporate workspaces, having a flexible work schedule, and having a better work-life balance are all advantages of being a freelancer.
Freelancers can choose when, where, and how much they work, which allows them to better balance their work and personal lives.
This flexibility is especially appealing to those who have family obligations or want to pursue other interests outside of work.
Also, the rise of digital technology has made it easier for people to work remotely, collaborate online, and connect with clients and colleagues from all over the world.
This has opened up new opportunities for freelancers and made it easier for them to find work.
Freelancers can work from anywhere in the world as long as they have an internet connection, which allows them to tap into a global marketplace of clients.
Furthermore, freelancing can provide opportunities for career advancement, as freelancers can choose to work on projects that align with their interests and skills.
This allows them to build a portfolio of work that can help them secure higher-paying and more challenging projects in the future.
Freelancers can also develop a reputation and a network of clients, which can lead to more work and better pay.
In Singapore, entrepreneurial mindsets are highly encouraged.
Freelancing can also provide an opportunity for entrepreneurship, as freelancers are essentially running their own businesses.
This can be appealing to those who want to be their own boss and have greater control over their career path. Freelancers can set their own rates, choose their own clients, and decide which projects to work on.
This level of autonomy and control is not always possible in traditional employment settings.
For businesses, hiring freelancers can be more cost-effective than hiring full-time employees.
This has led to an increase in demand for freelance services, which has created more opportunities for freelancers.
Freelancers do not require office space, equipment, or benefits, which can save businesses a significant amount of money.
Additionally, businesses can hire freelancers on a project-by-project basis, which allows them to scale their workforce up or down as needed.
Those advantages can be attractive to some in Singapore to pursue a side profession as a freelancer.
According to data from Singapore's Ministry of Manpower (MOM) on the Comprehensive Labour Force Survey, 190.800 people, or 84% of people who own account workers in Singapore engaged to work as a freelancer.
You're probably wondering what kind of freelancing job is most popular in Singapore and pays the best.
So here's a special list that we made for you
Before we venture further into this article, we like to share who we are and what we do.
About 9cv9
9cv9 is a business tech startup based in Singapore and Vietnam, with a strong presence all over the world.
With over six years of startup and business experience, and being highly involved in connecting with thousands of companies and startups, the 9cv9 team has listed some important learning points in this overview of 8 Top Jobs That Fit You As a Freelancer in Singapore.
If your company needs recruitment and headhunting services, you can use 9cv9 headhunting and recruitment services to hire top talents and candidates. Find out more here, or send over an email to [email protected].
8 Top Jobs That Fit You As a Freelancer in Singapore
1. Tutor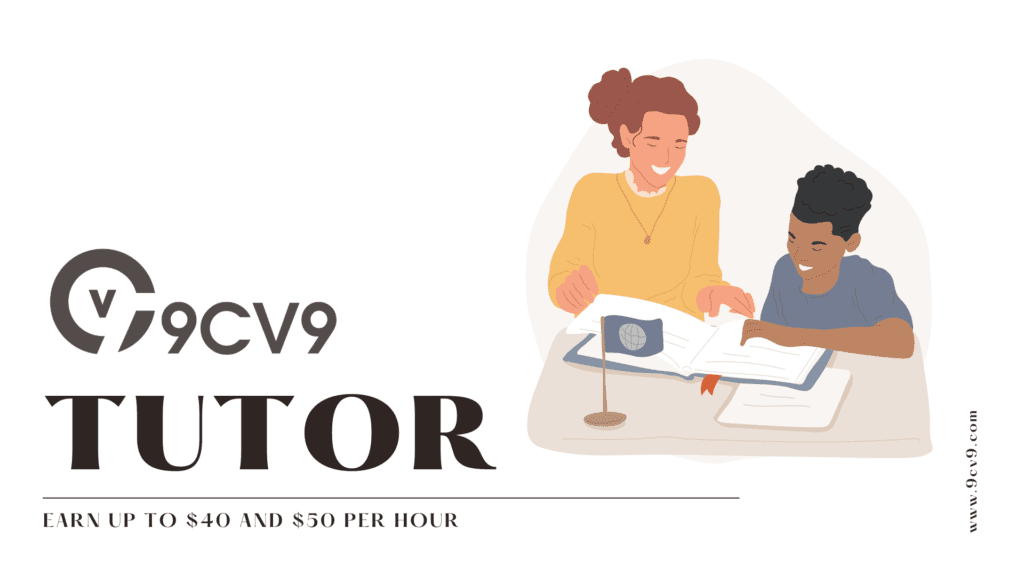 Education is undoubtedly one of the most crucial sectors in Singapore, which is why the country boasts a vast number of schools, both private and public.
As the Singaporean education system is highly esteemed, many parents are willing to go the extra mile to ensure their children receive the best education.
Consequently, private tutoring has emerged as a popular option for students seeking additional academic support.
Private tutoring is not only financially rewarding but also personally fulfilling. It has numerous benefits, such as improving a student's self-esteem, enhancing academic performance, and promoting personal growth.
Becoming a tutor can, therefore, be a lucrative and meaningful career choice.
In Singapore, tutoring rates vary depending on the student's level of education.
For instance, primary school tutors can earn up to $20 per hour, while secondary school tutors can earn up to $25 per hour.
Upper secondary and junior college tutors, on the other hand, can earn up to $40 and $50 per hour, respectively.
Additionally, loyal clients often provide referrals that can lead to premium rates.
The demand for private tutoring in Singapore is high and continues to grow.
If you enjoy teaching and possess the necessary skills and qualifications, becoming a freelance tutor can be an excellent career opportunity.
2. Private Hire Driver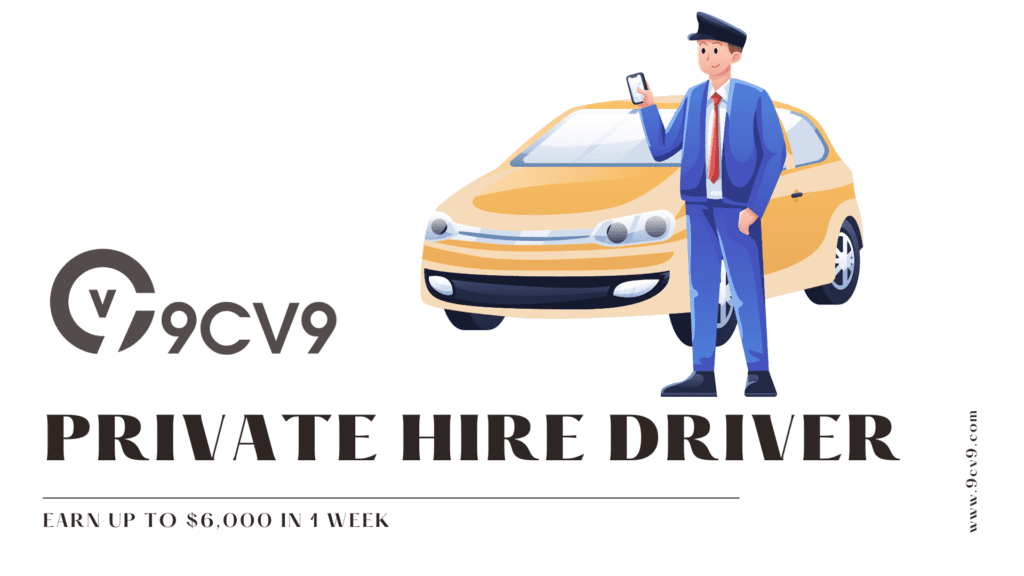 If you have an unused car sitting in your driveway, you can turn it into a source of income by becoming a freelance driver.
You can register yourself as a driver with popular ride-hailing apps such as Grab, Uber, or Ryde.
Even if you have a full-time job, you can earn extra money by picking up passengers on your way to work or back home.
Simply switch on the ride-hailing app to check for nearby passengers who need a ride to their destination.
Becoming a freelance driver is a promising way to earn a living.
According to data, 2.74 million international tourists visit Singapore each year, implying that there will be a large number of tourists who need online taxis to travel around the city.
According to a news article, Grab drivers can even earn up to $6,000 in 1 week.
As a result, freelance drivers can potentially earn a substantial income.
However, the amount of money you earn will depend on various factors, such as the hours you choose to drive and the frequency of rides you accept.
It's essential to understand the best times and locations to pick up passengers if you want to maximize your earnings.
If you have a car and are looking for ways to earn extra income, becoming a freelance driver can be a profitable opportunity.
With the right strategy and commitment, you can turn your car into a lucrative source of income.
3. Social Media Manager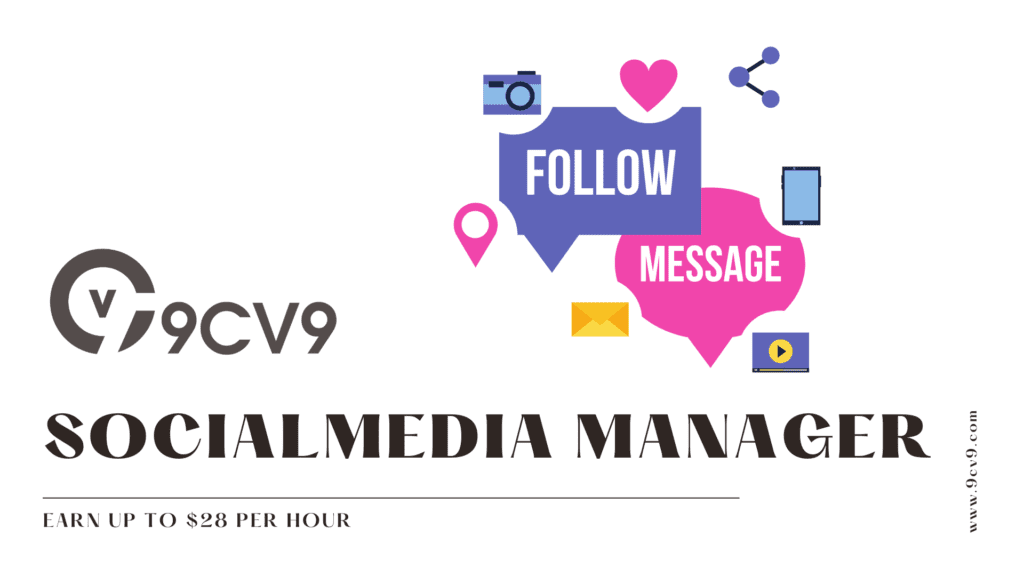 Social media has become an omnipresent force in our lives.
Whether it's for personal or professional use, we spend countless hours on social media platforms each day.
For many people, social media is not just a communication tool; it's a virtual home where they can connect with others, especially if they live far away from their families.
Moreover, social media has emerged as a lucrative business platform, providing opportunities for individuals to earn money.
This has led to the rise of social media management as a popular profession in Singapore.
However, being a social media manager is not a walk in the park.
It requires more than just uploading photos and writing captions.
You must manage social media accounts, grow their followers, plan and create social media content, provide social media reports, and handle social media marketing such as Instagram ads and Facebook ads.
The amount of money you can earn as a social media manager depends on your level of involvement and experience.
If you manage the accounts of small businesses, you can potentially earn hundreds to thousands of dollars each month.
Social media has become an integral part of our daily lives, and social media management has emerged as a sought-after profession.
While the job can be challenging, it can also be financially rewarding if you have the skills and dedication to succeed.
According to sources, social media manager freelancers can earn up to $28.14 per hour.
4. Writer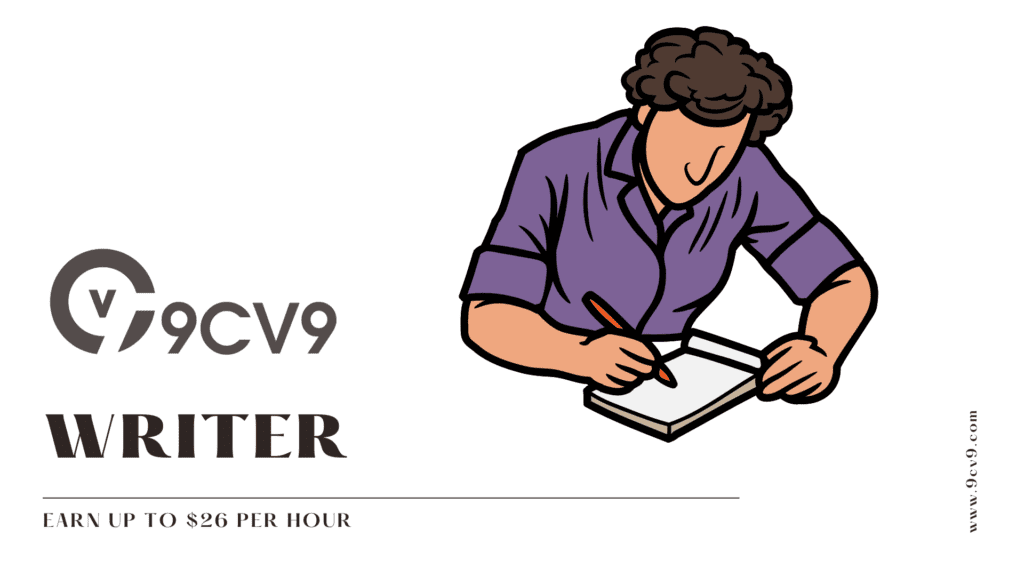 Are you someone who can weave words into a beautiful tapestry?
Do you feel a rush of excitement when you see an empty page waiting to be filled with your ideas?
If so, then you might have what it takes to become a freelance writer.
The beauty of freelance writing is that you can choose the type of writing that suits you best.
From UX writing to copywriting, SEO content writing, and everything in between, the possibilities are endless.
Of course, to be a successful freelance writer, you need to build a strong portfolio of your work.
But once you've done that, the sky's the limit.
It's hard to put a definitive figure on how much money a freelance writer can earn.
It all depends on the quality of your writing, the company that hires you, or the publisher that commissions you to write.
But one thing is for sure, if you have a talent for writing, you can earn a comfortable living doing something you love.
So why not give it a try and see where your words can take you?
According to some sources, a content writer freelancer can earn up to $26.04 an hour.
5. Web Designer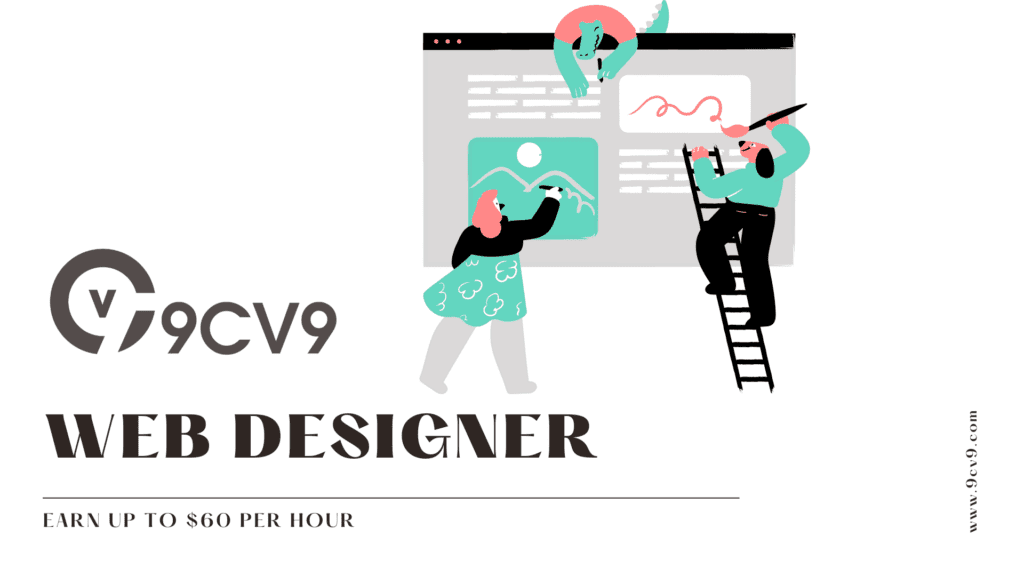 Are you a creative person who loves to combine functionality with aesthetics?
If so, web design might be the perfect freelance job for you.
In Singapore, there is a high demand for skilled web designers, as only a few companies have dedicated web designers on staff.
If you're interested in pursuing this field, it's important to build a strong portfolio that showcases your skills and experience.
This will help attract clients who are looking to hire a talented web designer.
The amount of money you can earn as a web designer depends on your skill level, portfolio, and experience.
Web designers usually will get money starting from $60 per hour.
But, if you have UI/UX skills, it could cost you between $5.000 – $10.000.
So, if you have an eye for design and want to maximize your income potential, consider learning more about UI/UX design and adding it to your skill set.
With dedication and hard work, you can become a highly sought-after web designer in Singapore.
6. Wedding Photographer
Singapore's reputation as a top wedding destination is on the rise, with its picturesque scenery and lush greenery providing the perfect backdrop for a dream wedding.
This makes wedding photography a sought-after profession in Singapore.
Couples want to capture their special day in the most beautiful way possible, and they are willing to spend a considerable amount of money to ensure that they get the best wedding photos.
If you have a passion for photography and an eye for detail, then being a wedding photographer in Singapore could be a lucrative career option for you.
If you choose to be a wedding photographer in Singapore, you will earn money starting from $120 per hour.
However, the amount of money you make will depend on your skill and experience.
To succeed in this field, you need to build a strong portfolio that showcases your creativity and expertise in capturing the perfect shot.
You should also be able to communicate well with clients and understand their preferences to deliver photos that exceed their expectations.
As a wedding photographer, you will have the opportunity to work in some of Singapore's most beautiful wedding venues and capture cherished memories for couples from all over the world.
So, if you have a love for photography and the ability to capture unforgettable moments, then being a wedding photographer in Singapore could be the perfect career for you.
7. Tourist Guide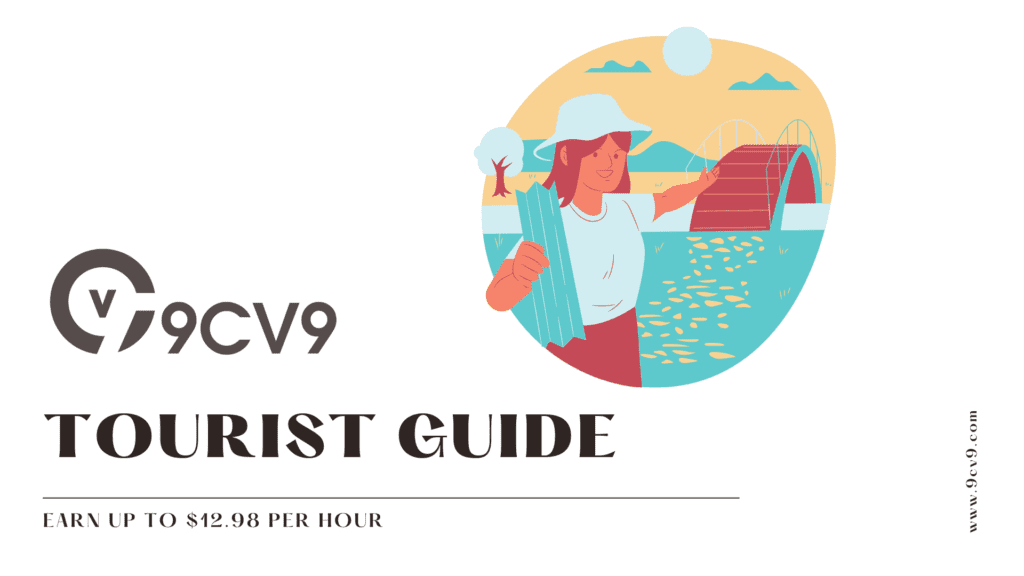 Singapore is a vibrant and bustling city-state that attracts millions of tourists from all over the world. Among the top tourist destinations in Singapore is the famous Merlion Park, a must-see for any visitor to the city.
With such a high number of visitors, there is a great demand for tourist guides who can show visitors around and help them experience the best of what the city has to offer. To become a licensed tourist guide in Singapore, you need to undergo extensive training and pass a rigorous examination.
Although the process of getting a tourist guide license may be challenging, the rewards are significant.
As a licensed tourist guide, you can earn a competitive salary of up to $12.98 per hour, and you get to meet people from all over the world, share your knowledge about the city, and make their visit to Singapore unforgettable.
In addition, being a tourist guide can be a highly fulfilling career, as you get to showcase Singapore's rich history, culture, and traditions. You can take your clients to famous landmarks, and hidden gems, and introduce them to the diverse cuisine and lifestyle of the city.
Becoming a tourist guide in Singapore is not only a lucrative career choice but also an opportunity to share your passion for the city and its people with others. So, if you have a passion for Singapore and love meeting new people, consider becoming a licensed tourist guide and embark on a journey of discovery and adventure.
8. Graphic Designer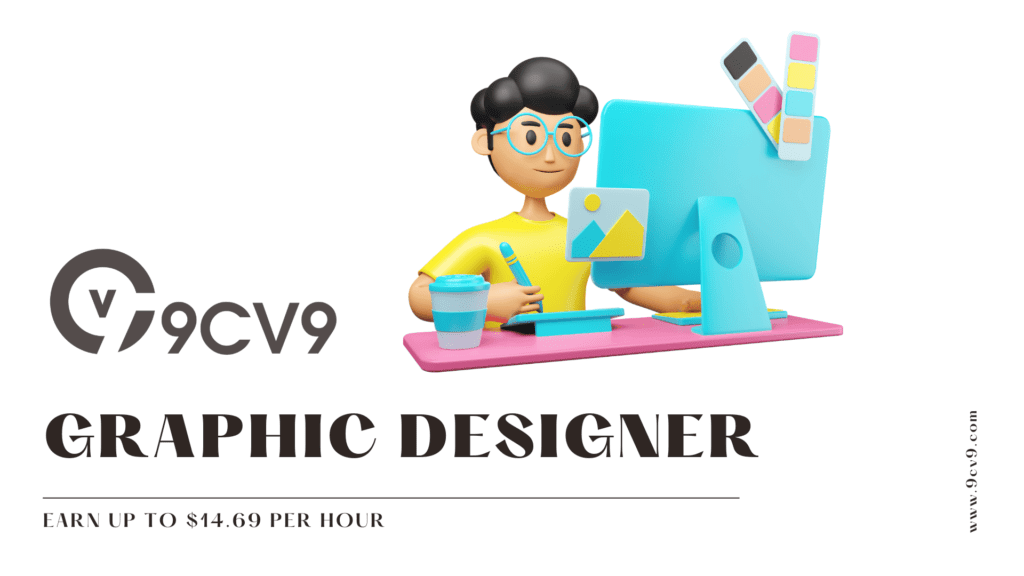 Singapore's tech startup scene has been thriving in recent years, with the country being the first in Southeast Asia to have around 4,000 startups.
And with the increasing need for digital presence, every startup needs a graphic designer to help develop their branding and create engaging visual content for social media and other marketing efforts.
As a graphic designer, you have the opportunity to work with a wide variety of clients and projects, from creating logos to designing websites and marketing materials.
And the demand for your skills is only expected to grow as more businesses transition to online platforms.
If you choose to be a freelance graphic designer in Singapore, you can earn an hourly wage of $14.69.
However, the amount you earn will depend on your skill level, experience, and the size of the projects you work on.
With the right combination of talent and hard work, there's no limit to the success you can achieve in this exciting and dynamic field.
How to Get Started as a Freelancer in Singapore
Getting started as a freelancer in Singapore can be an exciting and challenging journey.
Here are some steps that can help you get started:
Determine your skills and services: First, decide what skills or services you can offer as a freelancer. Are you a writer, graphic designer, web developer, or social media marketer? Understanding your skills and strengths will help you determine your target clients and rates.
Build your portfolio: Your portfolio is a showcase of your previous work and will help potential clients see your skills and experience. Start building your portfolio by taking on small projects, offering free work to friends or family, or contributing to open-source projects.
Establish your online presence: It's essential to have an online presence as a freelancer. Create a professional website that showcases your portfolio and services. Utilize social media platforms to promote your work and connect with potential clients.
Determine your rates: Research the industry rates and your competitors' prices to determine your rates. Make sure to consider your experience, skills, and the amount of time and effort required to complete a project.
Market yourself: Networking and marketing are crucial to attracting clients. Attend events, conferences, and online communities to network with other professionals and potential clients. Consider paid advertising or collaborations to expand your reach.
Register your business: As a freelancer in Singapore, you may need to register your business with the Accounting and Corporate Regulatory Authority (ACRA). Make sure to understand the legal requirements and tax implications of operating as a freelancer.
Overall, starting as a freelancer in Singapore requires effort, determination, and patience.
Focus on building your skills, creating a strong portfolio, and networking to grow your business. With dedication and hard work, you can succeed as a freelancer in Singapore.
Conclusion
In conclusion, freelancing in Singapore can be a fulfilling and rewarding career choice for those who have the necessary skills and are willing to put in the effort to build their reputation and portfolio.
With a diverse range of opportunities in various fields such as writing, design, photography, and more, there is something for everyone.
While freelancing may come with its own set of challenges such as managing finances, finding clients, and maintaining a work-life balance, the flexibility and autonomy it offers make it a desirable option for many.
So, if you are considering freelancing in Singapore, do your research, build your skills, and put yourself out there.
With dedication, hard work, and a willingness to learn, you can create a successful and fulfilling career as a freelancer in Singapore.
Lastly, if you need some tips about work and career, you can kindly visit the 9cv9 blog.
If you find this article useful, why not share it with your friends, and also leave a nice comment below?
We at the 9cv9 Research Team strive to bring the latest and most meaningful data, guide, and statistics to your doorstep.
Was this post helpful?
Let us know if you liked the post. That's the only way we can improve.