Digital marketing is one of the most in demand professions today, so how to become one of the best digital marketers around?
According to LinkedIn, digital marketing and media keywords are dominating the top 10 job search results list.
Singapore, as one of the world's regional tech hubs and also one of the highest salaries for its employees in the world, has listed "Digital Marketing" as one of the most in-demand tech skills.
As you can see from the image below, 43% surveyed mentioned that they are looking for "Digital Marketing" skillsets when hiring potential employees.
So if you have a dizzying array of digital marketing skills, you can be sure to be part of the most in-demand talent pool in the world in 2022.
The opportunity to get a job in digital marketing can be very lucrative.
According to Grit's salary research, a head of marketing position can earn up to SGD22,000 a month, and a senior Digital Marketing role can reap up to SGD 11,000 a month.
Not bad right?
If you want to dive into the world of digital marketing and acquire digital marketing skills, here are the top 10 skills you must master to become the best Digital Marketer out there.
10 Top Digital Marketing Skills You Must Have in 2022
1. Search Engine Optimisation ("SEO")
SEO is a useful skill and is one component of digital marketing.
SEO can have many benefits but chiefly, it is utilized to optimize for search rankings, i.e., to increase website rankings so that your website (or mobile app in the case of App Store Optimisation) appears on the first page of the search engine results.
What are the advantages?
Your website will be more visible and you will get more inbound leads (or awareness to search engine users)
According to Search Engine Land, "The first organic result in Google Search has an average click-through rate of 28.5%"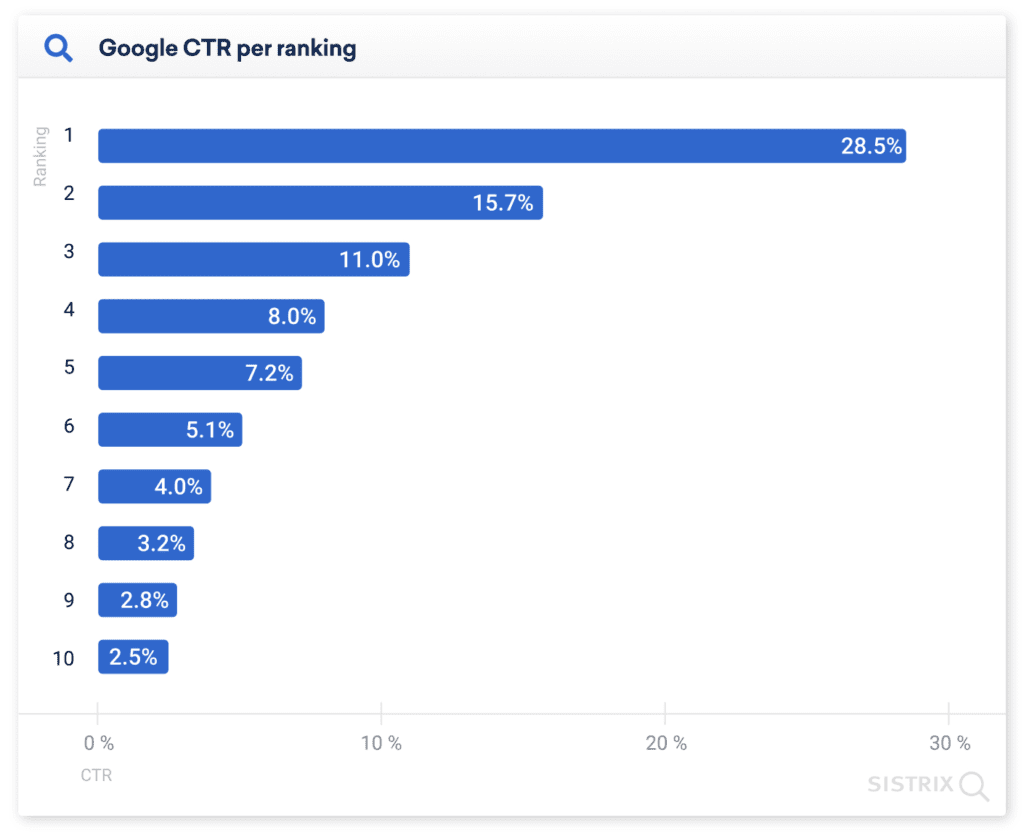 If you have good SEO skills or even become an SEO expert, you can become a great Digital Marketer that companies are willing to hire or pay for.
Your skills in SEO will make marketing budgets more efficient because there is no need to pay for advertising.
Also with SEO, the website can continue to appear on the top page of searches, for a period of time.
However, it is also necessary to get to know more about SEO skills.
A point of note is that search engines need time to detect and push up your website up the search engine rankings.
You need to be patient and also have the willingness to be consistent in your SEO work.
If you like to start learning SEO, then we will recommend to follow and read some top blogs and guides in the SEO niche.
A few of our recommendations for top SEO guides to follow and read are the following:
Top 7 Guides and Blogs to Learn from for SEO
2. Search Engine Marketing ("SEM")
SEM has the same goal as SEO, which is to make your website more visible so as to get more leads and clicks.
For SEM, however, it involves you paying to "artificially" push your website above the normal search results in order to gain visibility.
This is different from SEO, in which the latter requires no payment and its search engine results are called "organic results".
By using SEM, it is hoped that the search engine users will click on your website, which is technically more visible than the organic search results, and thereafter do valuable actions, i.e., to register on your website, or to buy your goods if let's say you are doing an e-commerce business, etc.
For SEM, it requires you to learn how to use a marketing ads platform or a programmatic ads platform to optimize your content, audience targeting, and marketing objectives.
Some examples of a marketing ads platform include Google ads, Facebook ads, or any tool that can help you promote your website.
As you pay to use SEM, you might see your website popping above the top of the normal search results in a much quicker time.
Top 5 Guides and Blogs to Learn from for SEM
3. Content Creator Marketing Skills
To become a strong digital marketing professional, you must also be able to master the ability to create content.
According to Michael Page, you must be able to create content that is easy to understand for your audience, not just good and SEO-friendly content.
Content creation is useful for keeping existing audiences to stay and making people curious so you can invite new audiences.
Also, open up greater opportunities to get loyal customers.
To support content creator marketing skills, you need creative thinking and soft skills.
In content marketing, Digital Marketers frequently use Content Management Systems, or CMS for short.
Digital Marketers using CMS can help make content schedules and planning much neater and more organized.
CMS also can make it easier when you have to make a final report or view content schedules, i.e., which content has not been implemented and which has been implemented.
Currently, you can easily get ideas from all directions, all you have to do is change the abstract concept of the idea into clear and easy-to-understand content.
Top 5 Guides and Blogs to Learn from for Content Marketing
4. Email Marketing
Email Marketing continues to outperform most, if not, all marketing channels in terms of Return-On-Investment ("ROI").
According to Campaign Monitor, "For every $1 spent, email marketing generates $38 in ROI and gives marketers the broadest reach of all the channels available to them."
Email marketing has one of the greatest reach and more than that of Facebook and Twitter.
As you would need an email to register with most social media accounts, it is more probable everyone has an email account rather than a social media account.
This means, using email marketing, your potential reach could surpass that of social media marketing.
According to Radicati, the total number of worldwide email accounts was 3.9 billion in 2013. This number is higher than the monthly active users of Facebook, which stands at 2.91 billion in 2022.
To be an effective Digital Marketer, it is highly encouraged to learn the tools and trade of Email Marketing. With mastery in Email Marketing, you can add more value to your company and organisation.
Top 5 Places to Learn from for Email Marketing
5. Writing and Copywriting
To be a top Digital Marketer, then you must definitely be smart in content writing and marketing to attract customers to buy the products you sell.
As a Digital Marketer, you don't need to offer directly to customers like a sales team (though you could as well).
But, you must be able to invite new customers with just a series of words.
Is it true that words can have such magical power?
Of course, if you have mastered great copywriting skills, you can definitely attract and touch the hearts of customers to move to buy your product.
In addition to copywriting skills, you also need good writing skills because you will communicate with many people who have different needs, backgrounds, interests, professions, and all kinds of differences.
So, you must be able to write well and have many writing styles to get closer to your audience.
Until it gives a more familiar vibe to your audience.
According to GoDotMedia, there are 5 great tips to write good copy:
Make every word matter
Write an impactful and intriguing headline
Don't just write smart copy, write copy that sells
Don't speak down to your audience
Keep it clear and simple
Also, your writing will distribute on various platforms for digital marketing, such as blogs, email, social media, script writing, and many more.
6. Data Analytics and Visualization Data Skills
Part of the "Digital" in "Digital Marketing", the ability to read, understand and synthesize data is very helpful for those of you who want to become strong in digital marketing.
The task of a digital marketer is not only to think about how to promote and create campaigns but also to look at data and measure the success of promotions and campaigns through data.
You need data to see if the campaigns are successful or not and to find out what solutions to some problems, also you need data for future digital marketing strategies.
According to Maryville, data is needed to gain insight from consumers and help in final decision-making.
The decisions obtained can be regarding about the product to be sold, the target market, and the price.
You need data visualization skills for digital marketing to present plans or report a project that your team has achieved so far, to company leaders and other divisions.
You as digital marketing experts must be able to make the analysis and presentation with data look simple and structured.
This will enable you to make smooth communication with people from other divisions or those who are not very familiar with marketing, to understand what is going on.
Top 5 Places to Learn Data Analytics and Data Visualization
7. Social Media Marketing
To truly master digital marketing, according to Whello, one must be able to understand and use social media that is popular and widely used by people, such as Instagram, Facebook, Twitter, TikTok, etc.
These social media platforms can be useful for executing marketing strategies such as using them to campaign for your new product or service.
Social Media Marketing can be a powerful tool in your Digital Marketing arsenal.
You can also use social media to interact with your users and become closer to your customers, listen to suggestions from these platforms ("social listening") to develop your products and services in a better direction without the need to open surveys or questionnaires and look for fresh new ideas from people's posts.
There are many things you can achieve in the Digital Marketing domain, if your social media marketing skills are good.
Also, it will open up greater opportunities to become a better digital marketing professional.
Top 5 Guides and Blogs to Learn from for Social Media Marketing
8. Customer Relationship management ("CRM")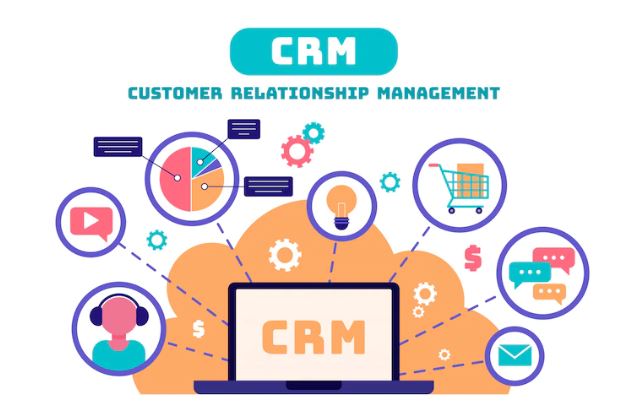 Have you ever wondered how digital marketers understand their customers?
Is it enough to monitor customer behavior through social media?
Of course not.
Social media can give you insight and new ideas on how to attract your target audience to look at your products and services.
However, it might not keep your customer satisfied and happy over his/her lifetime, i.e., the Customer's Lifetime Value might be overlooked if you only focused on Social Media Marketing.
So what tools do digital marketers usually use to help them to keep the customer engaged, and to manage the relationship?
By using CRM or "Customer Relationship Management" tools.
Learning to use CRM is a digital marketing skill that combines technology with humans.
By being well-equipped with CRM knowledge, the Digital Marketer can increase sales by attracting new customers and doing re-marketing to old customers.
Through CRM, you can find out customer behavior patterns and get insights to further develop your products and services.
According to Appvizer, using a CRM can build your connection with a customer more strongly and have a long-lasting relationship.
CRM also can make processing time faster, avoid an error, and save costs.
Top 5 Places to Learn CRM skills
9. Web Design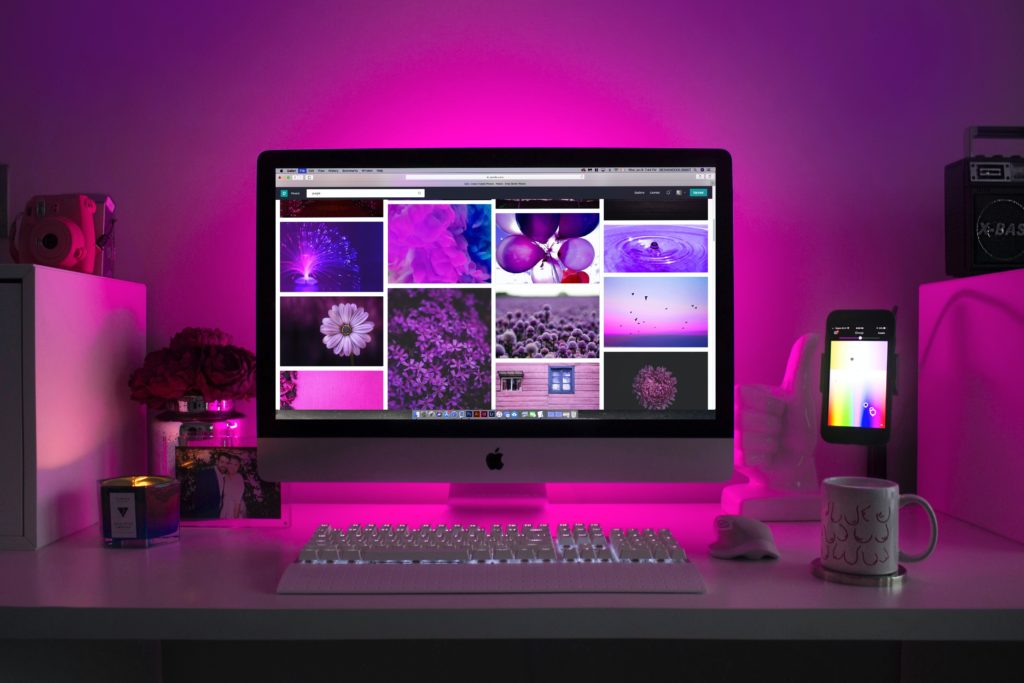 To be an excellent digital marketer, it is best and recommended to learn about web design.
To be able to design a landing page on the website can lead to better branding, engagement, and conversion.
This is why having web design skills can be important to excel as a digital marketer according to GMI:
Make a good impression on the customer
Make your company more trusted
Help SEO work in a much better fashion
An optimized website can make your website eye-catching, friendly, fast, full of interesting content, and different from your business rival.
Top 5 Places to Learn from for Web Design
10. Project Management Skills
A good digital marketer must be able to manage time for projects, content publication, and other Digital Marketing tasks at hand.
With the number of campaign projects held by the digital marketing team, a lot of data must be compiled afterward.
So it is crucial to must have good project management skills.
5 great tips to do project management skills
Have a clear communication
Understand the project well
Set your goal
Use the right tools
Flexible
Conclusion
These are the 10 skills you must master to become a great Digital Marketer and to be sought-after by organizations and companies all around the world.
You are not required to master all of them overnight, so try to learn each and every one of them slowly.
With lots of practice, you will feel the results gradually, and thereafter, to give you more motivation to absorb the guides and blogs as described above, more quickly.
Also, it is crucial to have a keen sense of learning and curiosity.
To be able to delve into the Digital Marketing domain is interesting and in demand from hiring managers these days, you should have high curiosity to be sensitive to the development of popular trends in the Digital Marketing domain.
The Digital Marketing domain and industry can have new information and updates every day so you should keep on the lookout for trends in that niche.
Learning about digital marketing has to be consistent.
In addition, according to Ahrefs Blog, there are always new strategies, ever-changing search engine algorithms, new digital regulations, and new emerging fields to that you can apply Digital Marketing techniques each day.
Sharpen yourself every day to dive into Digital Marketing such as SEO and SEM, and following the discussion trends on forums or even on Reddit can help you to become a good digital marketer easily.
Over time, you will get used to it and unknowingly become a professional in digital marketing. So don't give up and good luck! Check out 9cv9 to get more information about Digital Marketing and go to 9cv9 to grab your job!
If you find this article useful, why not share it among your recruitment and talent acquisition counterparts, and also leave a nice comment below?
We at 9cv9 Research Team strive to bring the latest and most meaningful data, guide, and statistics to your doorstep.
Was this post helpful?
Let us know if you liked the post. That's the only way we can improve.